Your Success Promotes Vanderbilt
by
Jim Patterson
Nov. 19, 2018, 9:28 AM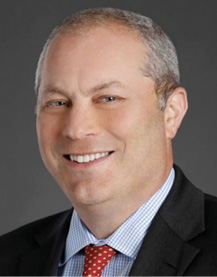 There's a tremendous pride in learning that our classmates have found success in their fields. These moments are common for Vanderbilt graduates because our fellow alumni work at the forefront of industry and innovation, and cultivate positive change. They remind the world that Vanderbilt prepares students for success in any arena. When others see the achievements of Vanderbilt alumni, like those highlighted below, we all benefit from their success.
Erika Wagner, BE'00, has spent her life studying the effects of gravity on humans and animals. A former program executive director at MIT's Mars Gravity Biosatellite, Wagner currently manages business development at Blue Origin, the developer of vehicles and technologies enabling human space transportation.
Nate Marshall, BA'12, is breaking new ground in music, literature and education as a poet, rapper, winner of several prestigious literary fellowships, university lecturer, and co-editor of The Breakbeat Poets: New American Poetry in the Age of Hip-Hop. His award-winning collection of poetry, Wild Hundreds, celebrates the underrepresented people, culture and places of Chicago.
When Jon Albert, BS'84, lost his wife, Jill, to metastatic breast cancer, he created the Jack and Jill Late Stage Cancer Foundation to provide memorable family experiences for those fighting late-stage cancers. Albert recently was named a 2018 CNN Hero and has been honored as the 2010 Humanitarian of the Year and the 2011 Avis National Spirit recipient.
The author of Amazon's first formal marketing plan and leader of a number of Amazon's many retail subsidiaries, Maria Renz, MBA'96, now serves as Amazon's vice president of global delivery and customer experience. Renz's noteworthy posts include overseeing Amazon's entire retail business in Canada and serving as technical adviser to the CEO.
Like these notable alumni, Commodores everywhere show the world that our alma mater is synonymous with discovery and innovation, vision and leadership. As we advance, Vanderbilt is also celebrated, promoting the university while further elevating the reputation of our degrees. When one of us wins, we all benefit.
—DAN LOVINGER, BA'87