Media Inquiries
Latest Stories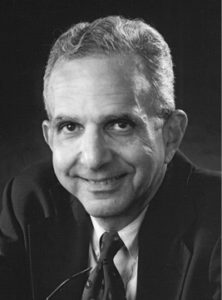 Ronald Hoffman, former director of the Omohundro Institute of Early American History and Culture and professor of history at William & Mary in Williamsburg, Va., died Sept. 4. He was 77.
He earned his Ph.D. from the University of Wisconsin in 1969 and joined the history department at the University of Maryland, College Park, where he taught from 1969 to 1992. Johns Hopkins University Press published his first book, A Spirit of Dissension: Economics, Politics, and the Revolution in Maryland, in 1973.
In 1978, at the request of the United States Capitol Historical Society, Hoffman convened a series of historical conferences focused on the American Revolutionary and Confederation periods through the creation and ratification of the Constitution and the early years of the new republic. These meetings produced 15 volumes of essays, edited by Hoffman and others, published by the University Press of Virginia.
Throughout his academic career, Hoffman was editor and project director of the Charles Carroll of Carrollton Papers. In 2001 he co-edited the first three of a projected seven volumes. Entitled Dear Papa, Dear Charley: The Peregrinations of a Revolutionary Aristocrat, as Told by Charles Carroll of Carrollton and His Father, Charles Carroll of Annapolis, with Sundry Observations on Bastardy, Child-Rearing, Romance, Matrimony, Commerce, Tobacco, Slavery, and the Politics of Revolutionary America, it won the Maryland Historical Society Book Prize and the J. Franklin Jameson Award from the American Historical Association for outstanding editing of historical sources. The previous year he published a scholarly analysis of the Carroll story entitled Princes of Ireland, Planters of Maryland: A Carroll Saga, 1500–1782. In 2001 the monograph won the Southern Historical Association's Frank L. and Harriet C. Owsley Prize and the Library of Virginia's Literary Award for Nonfiction and, in 2002, the Maryland Historical Society Book Prize. He was at work on the final four volumes of the Carroll Papers at the time of his death. These volumes will be published by the Maryland Historical Society in 2019.
On his retirement in 2013, Hoffman said that leading the Omohundro Institute had felt to him like "assuming a sacred trust." Appointed director in 1992, Hoffman guided the organization through significant changes that helped advance the field of early American history. He held the Pullen Chair in History at William & Mary from 2004 to 2009.
He is survived by his partner and colleague, Sally Mason; a daughter and son; and his sister.