Rising CEO of the RIAA aims to take the music industry to new heights in the digital era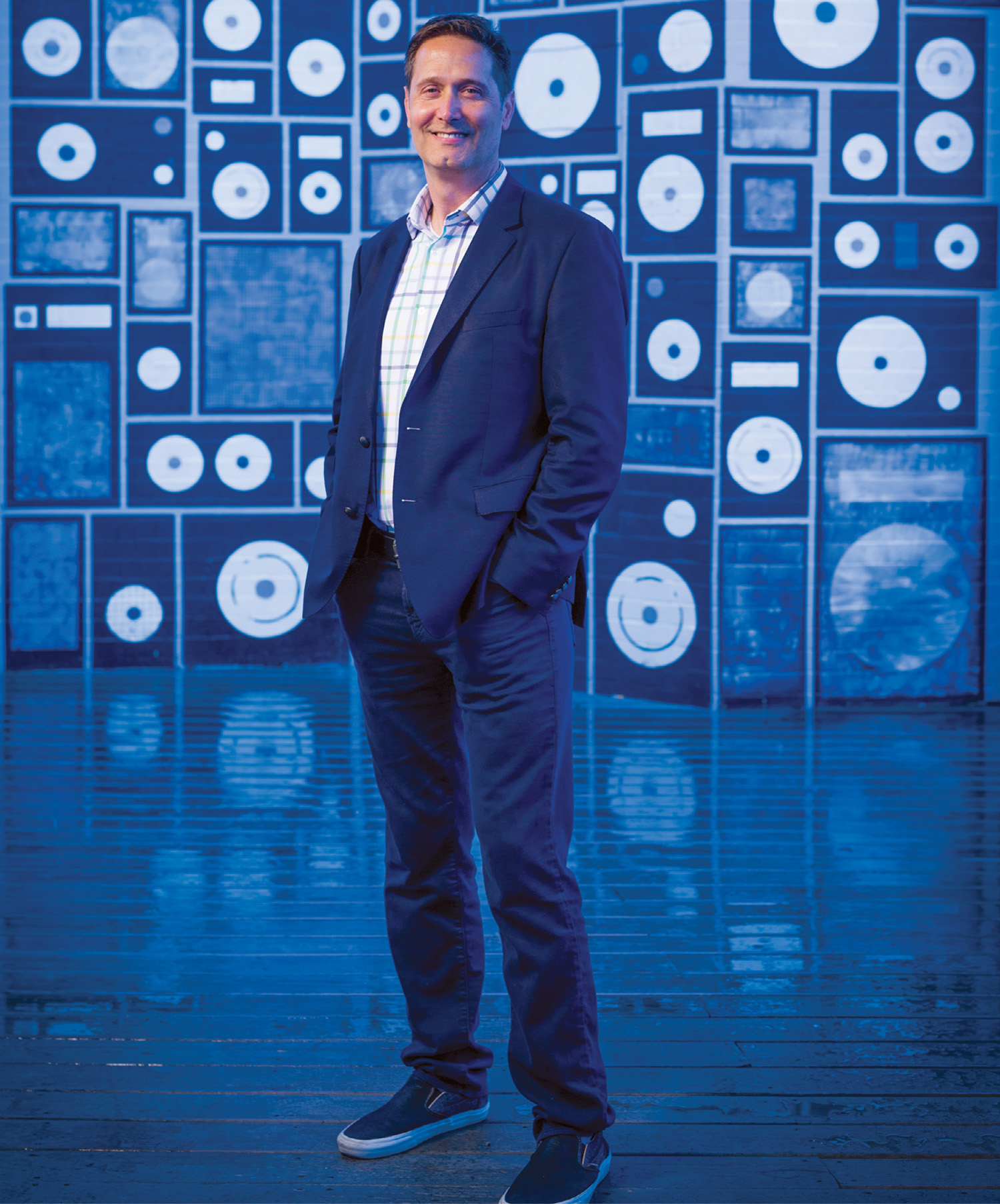 Few people have had as much influence on the digital entertainment industry as Mitch Glazier. He first made an impact not long after graduating from Vanderbilt Law School in 1991, at a time when the internet and the challenges it posed to copyright law were little understood by the general public. As special counsel and copyright counsel for former Rep. Henry Hyde, R–Ill., who was then chairman of the House Judiciary Committee, Glazier helped craft the Digital Millennium Copyright Act of 1998.
Fast forward two decades, and Glazier is soon to become CEO of the Recording Industry Association of America, the trade organization that represents the music industry's business and legal interests in Washington, D.C. Its members range from global music conglomerates, like Universal Music Group, Sony Music and Warner Music Group, to scores of small independent labels.
Glazier's 17 years with the RIAA, most recently as its president, have been tumultuous ones for the industry, marked by problems like piracy and the shuttering of record stores across the country. And yet there's reason for optimism as he takes the helm in January. After hitting bottom in 2014, recorded music revenues jumped 17 percent in 2017. And earlier this year streaming service Spotify began trading on the New York Stock Exchange—a positive sign for an industry that's retooling itself for the digital era.
Vanderbilt Magazine talks with Glazier about the evolving business model of the music industry—one that's gone from selling tens of millions of CDs in thousands of stores to now getting billions of streams from just a handful of companies—and what music listeners can expect on the horizon.
The three CEOs who preceded you at the RIAA led the association during difficult times for the industry. Do you think you're becoming CEO at a better time, or are the issues just different?
It's a great time to be leading the charge. Outgoing CEO Cary Sherman has done such a tremendous job during a period of great transition. We aren't out of the woods yet, but I hope we're entering into a new golden age of opportunity for the music business.
Since the streaming business model seems pretty much set, what's the RIAA's focus now?
The streaming business is still evolving rapidly, with lots of opportunities for new and different models. Now our job is to create an environment where our creative companies working with artists can do the innovative types of licensing they want to do. Spotify, Apple, Amazon, Tidal, Deezer, Pandora, and many, many other digital providers around the world play an important role in getting music out to fans. But they're not creators, so our philosophies aren't always the same. The business relationships are definitely maturing, though.
In what ways are you aligned with these streaming services?
We're aligned on many things, I'd say. We're all trying to protect legitimate content distribution. It certainly is a problem for a Spotify or a Netflix if people don't pay for a subscription and instead steal the service, or go to an unlawful service as an alternative.
So the focus is ensuring not just the legal distribution channels but also the royalties that are paid out to those channels?
It's really about creating an effective marketplace that's more tailored to how services work today. Ten, 20 or 30 years ago, you weren't licensing millions of recordings at a time, or launching a new record around the world at the same moment in time.
What do you define as fair?
From the standpoint of creators, we've been paid below-market prices. For us it's about getting a market price. That's why you see a big push to make standards [for royalties set by an arm of the Library of Congress] mimic what a market rate is, and to remove old policies that cause music to be devalued.
What are your thoughts on the recently passed Music Modernization Act? Does it address all of your concerns about creating a fair market for creators?
The Music Modernization Act will update our music laws for the digital age and pave the way for fair pay for creators, fair competition for services, ease of licensing, and parity in the law no matter when a recording was made. It's a remarkable accomplishment for the music community and for fans who'll be able to enjoy music in new and innovative ways. The MMA, however, doesn't address all of our concerns: Artists still don't get paid for the use of their music on terrestrial radio, and music is still devalued by some internet music platforms taking advantage of old safe harbors never intended for them. But the MMA is a great step forward and good news for meeting challenges ahead.
What's the next technology that will shape the music industry?
It's always hard to predict, but I think video is going to be a much bigger part of services, and music will be a cornerstone. Virtual reality could be a big driver in how consumers relate to music. Whatever comes, it'll be broader than the traditional environments in which people listened in the past. I think there'll also be more integration between live music and recorded music. Things will be much more experiential. The millennial and Gen Z generations value experiences, and our companies and artists are going to deliver just that.
---
Mitch Glazier was interviewed by Glenn Peoples, MBA'08, a writer specializing in music insights and analytics for Pandora Media.
---