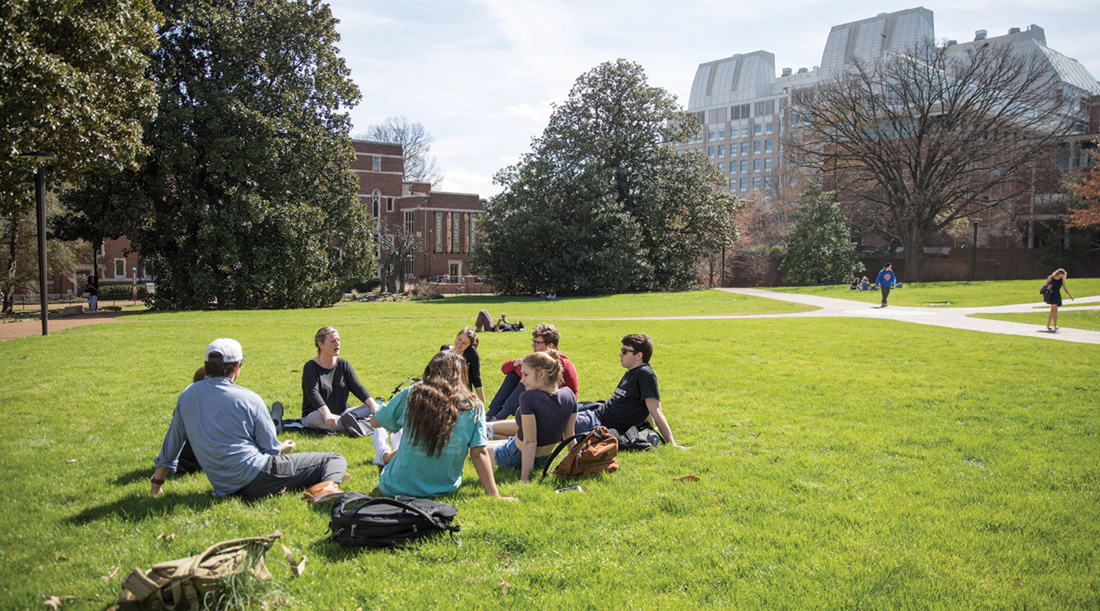 Ten years ago we launched one of the nation's boldest financial aid programs, Opportunity Vanderbilt, which replaced need-based loans with grants and scholarships. Our goal was to attract more and more supremely talented students to take part in our cherished undergraduate experience, regardless of their economic circumstances. Further, we wanted to ensure that these students did not leave the university burdened by debt.
But Vanderbilt—indeed, the world—soon faced unprecedented challenges. In the fall of 2008, shortly after we launched Opportunity Vanderbilt, the depth and severity of the global financial crisis became clear. This was not a run-of-the-mill recession; we were nearing a scenario that rivaled the Great Depression. The worst of the financial crisis hit soon after I'd been named chancellor. Despite my time as interim chancellor, and a long tenure at Vanderbilt, nothing could have prepared me for such circumstances.
Although the entire campus felt the pain, our Vanderbilt community came together in an affirmative way to help ensure we held fast to our priority of funding Opportunity Vanderbilt. As a result, Vanderbilt came out the other side more resilient, more vibrant, more inclusive, more global, more entrepreneurial, more innovative, and better positioned for future success.
Today, Opportunity Vanderbilt helps fund education costs for nearly 66 percent of undergraduates. Research clearly has shown that financial strain deeply affects retention and graduation. That's why we're proud The Princeton Review recently named Vanderbilt as having the best financial aid program in the country, and consistently has ranked us as having the nation's happiest students.
In addition, the program has played a key role in making Vanderbilt one of the most-selective and highly ranked universities in the U.S. and the world. In the special foldout section of this issue, we highlight 10 statistics that tell the story of Opportunity Vanderbilt's broad, positive impact on the university.
Staying true to our mission and to our values no matter the adversity we encounter is how we do things at Vanderbilt.
The university also has chosen a similar path for athletics. Fifteen years ago Vanderbilt tapped David Williams to help ensure that academics remained a key focus of our sports programs, as Andrew Maraniss, BA'92, writes. In doing so, David became the first African American to lead an athletics program in the SEC.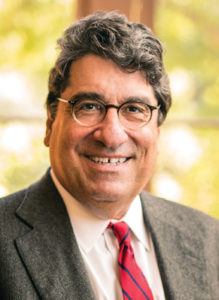 Vanderbilt athletics is now stronger than ever. David has worked diligently to create an environment that fosters achievement in both academics and athletics, proving that these goals can—and indeed, should—go together.
Thanks to David's leadership and dedication, Vanderbilt has brought home four national championships while student-athletes have earned higher than a cumulative 3.0 GPA for the past 13 years. And we continue to reach new heights. For the 2016–17 school year, a total of 11 Commodore athletic programs finished with perfect Academic Progress Rates, a benchmark used by the NCAA to monitor academic achievement. David announced his retirement from athletics in September, and is well on his way to establishing the Sports, Law & Society Program at Vanderbilt Law School.
As we look toward hiring a new athletics director, I have met with many current and former student-athletes, alumni supporters, faculty, staff and Commodore fans. One message that has come through loud and clear is that we need to keep academic excellence at the heart of our athletic programs.
That may not be the easiest path, but it's the right one. It's the Vanderbilt Way.
—NICHOLAS S. ZEPPOS, CHANCELLOR
@Nick_Zeppos
---