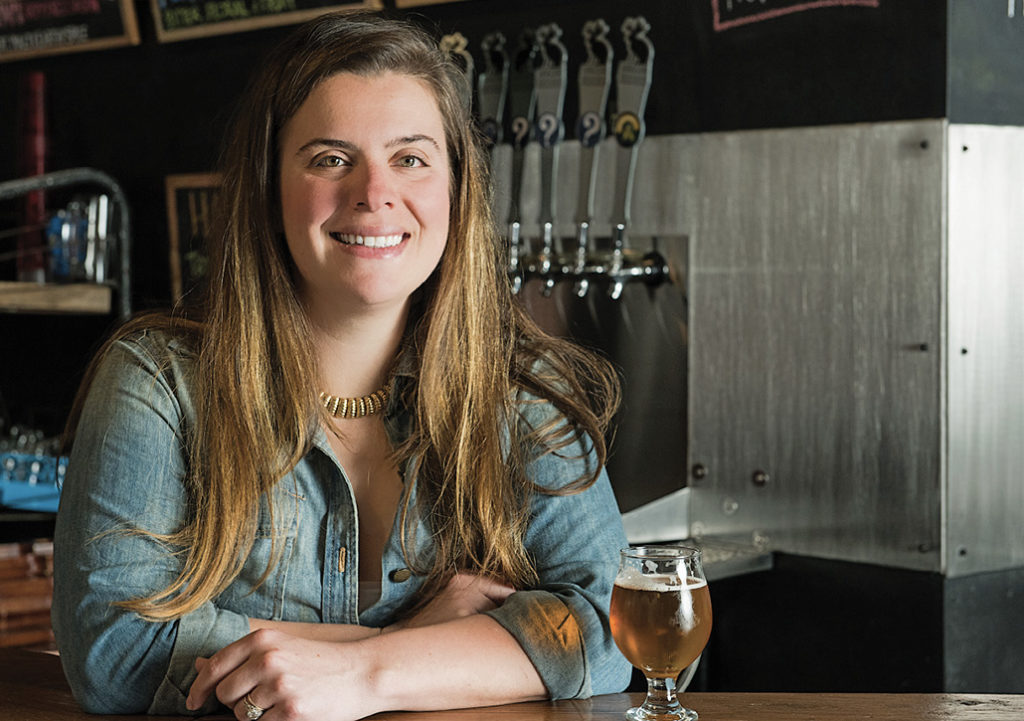 Shortly after graduating from law school, Bailey Spaulding got a harebrained idea: She'd open a brewery and name it the Jackalope Brewing Co., after the mythical rabbit–antelope hybrid that she believed in as a kid.
Seven years after the business was launched in Nashville's Gulch neighborhood, Jackalope makes 6,500 barrels of suds, including the flagship favorites Thunder Ann American Pale Ale and Bearwalker Maple Brown.
"People in law school—you can do things other than just be a law-firm lawyer," says Spaulding, who is the company's CEO and brewmaster.
But she was guided by another imperative: "I love beer."
Spaulding has shared her story at various student and alumni panels at Vanderbilt, events at which she urges attendees to follow their passion. She also has been an entrepreneur-in-residence at the university's Owen Graduate School of
Management. Spaulding's law training has played
an integral role in Jackalope's evolution.
"With beer, I'm subject to a lot of regulations on the local, state and federal levels," she says. "So having a grasp of how those work together is definitely helpful, including when we were getting started—from deciding what kind of corporate structure we wanted, to trying to raise money."
These are heady days at Jackalope. In August the company opened a new brewery and taproom in Nashville's Wedgewood–Houston neighborhood. For now, Jackalope distributes almost exclusively in Middle Tennessee, with 16 different beers on draft at once, and more than 40 varieties throughout the year.
The new facility quadruples the brewery's capacity. While plans call for expansion throughout the state and potentially beyond, "our goals are less geographic and more about being able to grow volume-wise and creatively," Spaulding says.
"We've focused a lot on our home turf," she adds. "I think the best thing you can do is make consistent core beers and then interesting small-batch beers. You can deliver to customers on both ends."
—ANDREW FAUGHT