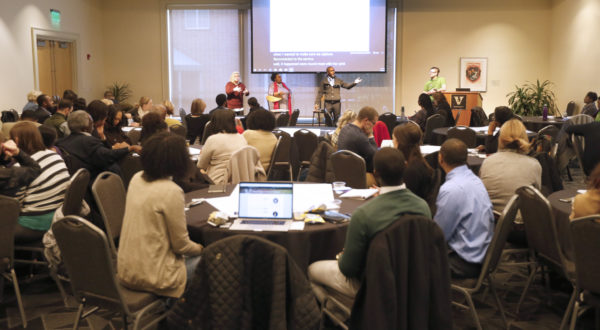 Recruiting a more diverse staff and faculty, building authentic community and increasing connections with diverse businesses and suppliers were just a few of the many topics discussed at a town hall led by Vice Chancellor for Equity, Diversity and Inclusion and Chief Diversity Officer James E. Page Jr. and Vice Provost for Inclusive Excellence Melissa Thomas-Hunt on Nov. 13.
The event was the first of two town halls; the second is scheduled for Dec. 6 from 2:00 p.m. to 3:30 p.m. in the Student Life Center Board of Trust Room. All students, faculty and staff are invited to attend.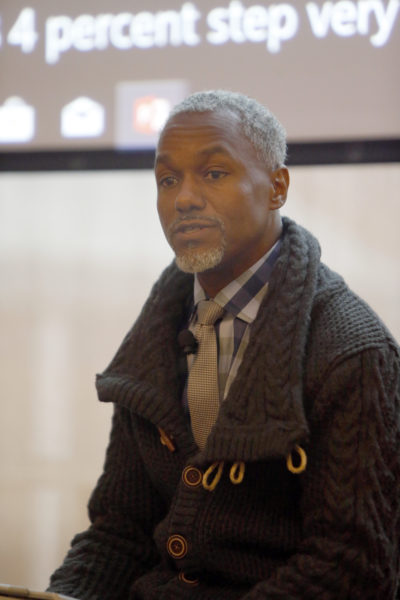 During the interactive 90-minute discussion, Vanderbilt community members openly voiced their experiences, concerns and ideas to help inform the university's efforts to continue to build equity, diversity, inclusion, trust and respect across the university.
Page spoke to the importance of creating an environment where everyone is able to thrive, and ensuring that an undue burden or "tax" isn't placed on any one part of the community.
"What is the minority tax here? How burdensome is it? Often underrepresented minorities are asked to help everyone else navigate, but also have their personal challenges that they are trying to navigate," he said. "It can have an impact on your ability to positively engage in the environment when you constantly have these weights on you."
The discussion also covered how to prepare students to be global scholars, with Thomas-Hunt mentioning the importance of understanding the larger local context.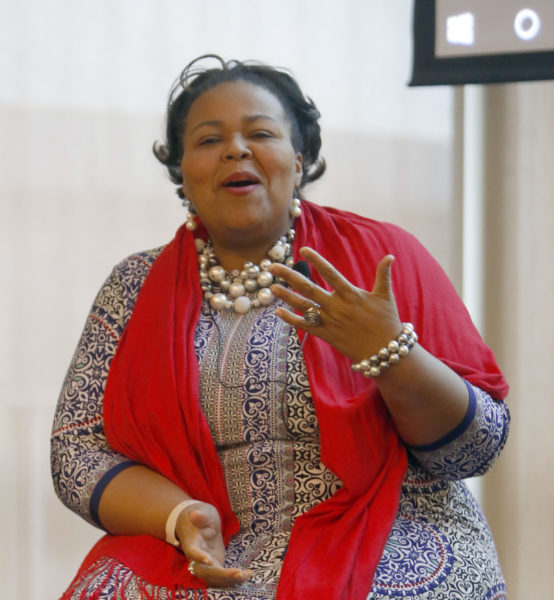 "There's an imperative for us to make sure that all members of the Vanderbilt University community, including students, staff and faculty, understand the broader context within which the university is situated," Thomas-Hunt said. "That history, and the future of Vanderbilt University, are integrally linked. If there's an absence of a deep understanding of the implications of the university's very existence in the larger local context, then we're not doing our jobs in educating them to be global citizens."
Attendees provided honest and open perspective and feedback about the climate they experience on campus and about how to build and support a more diverse, inclusive and equitable campus community. Suggestions included campus climate surveys, more intentional recruitment processes, benchmarking with other institutions, greater transparency, information about campus equity, diversity and inclusion resources and implementing accountability mechanisms.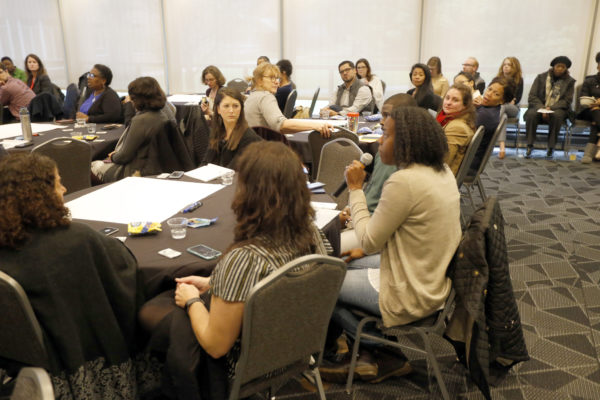 Questions can be submitted in advance of the Dec. 6 town hall using this online form. Page and Thomas-Hunt will provide responses to all submitted questions following the second town hall.