Video by Zack Eagles
Nia Dorsey was first bit by the service bug during her sophomore year at Vanderbilt. That spring, the defender on the Commodores' soccer team volunteered on a weekly basis at Harvest Hands, a Nashville-based nonprofit that centers on community development in South Nashville neighborhoods. Along with teammates, Dorsey served as a mentor to local first graders, helping to tutor and assist with homework.
The experience left Dorsey in awe of the impact of service on others. It also sparked a newfound passion within the Vanderbilt junior.
"For me, that kind of kick-started it," Dorsey said.
This past summer, Dorsey took part in Vanderbilt Athletics' comprehensive summer internship program and worked at Room In The Inn, another local nonprofit that serves and works to rehabilitate those who are homeless in the Nashville area. At Room In The Inn, Dorsey worked the front desk, provided visitors with over-the-counter medication, toiletries and socks, and served food during lunch shifts.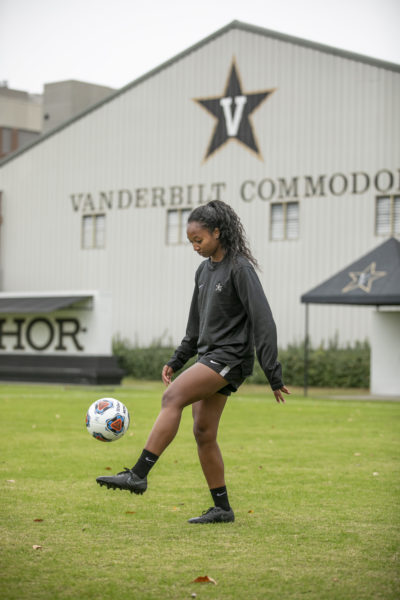 But Dorsey's Vanderbilt career has largely been defined by service. As a freshman, she embarked on a mission trip to Costa Rica with Vanderbilt student-athletes and assisted with construction of an orphanage. Dorsey is also a member of Vanderbilt's Student-Athlete Advisory Committee (SAAC), and in October she was recognized with a spot on the SEC's Community Service Team.
That experience is exactly why Dorsey, a Maryland native armed with an infectious smile, has long-term plans to continue to help others.
"I've always been interested in nonprofits and the business side of things," Dorsey, a medicine, health and society major, said. "At some point in the future, I would love to own my own nonprofit. That is one of my long-term goals, being able to help people and love people every single day."
Dorsey's giving nature belies her competitive spirit on the soccer field. The junior defender has been an impact player for the Commodores during a historic season of SEC soccer. Last month, Vanderbilt clinched the SEC regular seasonchampionship for the first time since 1994. Dorsey, who started all 20 games this season, helped the Dores string together a program-record 16-game unbeaten streak. On Friday, Vanderbilt faces No. 2-seeded Baylor in the second round of the NCAA Tournament in Waco, Texas.
Vanderbilt's rise in the SEC has been a welcome sight to Dorsey, who has played a key part in the program's evolution into a national power.
"It's things I always hoped would happen, but I wasn't sure when they would happen," Dorsey said. "Being an upperclassman, I've seen and been through a lot with this team. It's just awesome because I know that brought us so far to where we are today."
Vanderbilt head coach Darren Ambrose said Dorsey's leadership has been an irreplaceable element to his program's recent success.
"When coaches talk about players that show up every day and give it their all every day, they are defining Nia Dorsey," Ambrose said. "Nia has been a leader by example for quite some time. Every day we see Nia's best effort physically and mentally, and her commitment to her team is unwavering.
"Nia has earned everyone's respect with how she goes about being a student-athlete.  People listen when she speaks and over the past couple of months she has begun to influence the direction of the team in other ways, in addition to her consistent effort.  She is positive in her outlook and we all know whenever she has anything to say, it is coming from the right place."
The final chapters of Dorsey's Vanderbilt career remain unwritten. Just a junior, Dorsey expects to continue her role in spearheading the Commodores' soccer success beyond this season. But she also has an eye on a personal future built around service, a passion cultivated right here at Vanderbilt.
"Being able to do something that seems so simple to me — caring for people — being able to do that every day, I'm fascinated by that," Dorsey said.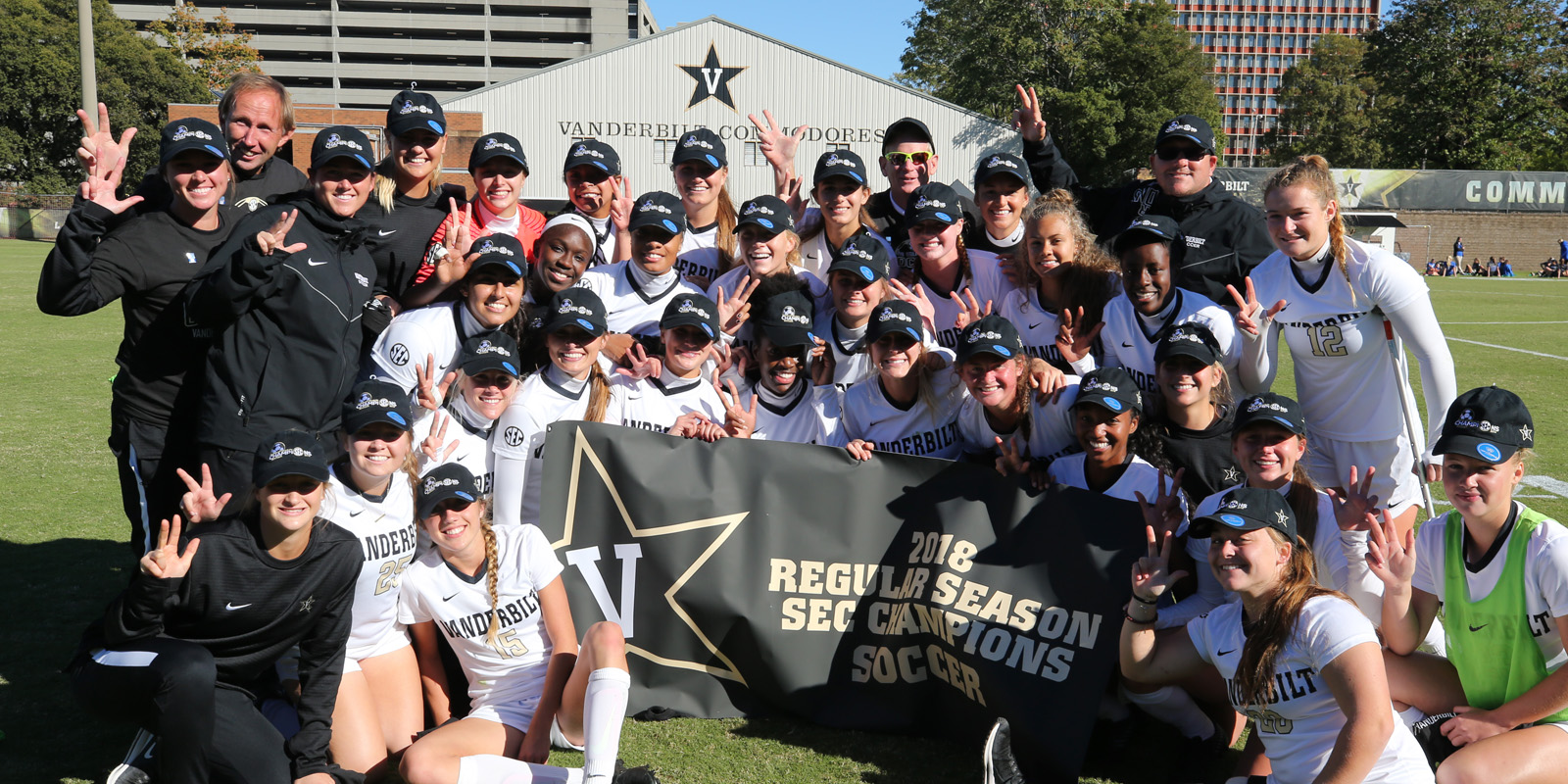 Related stories:
More Student-Athlete Stories