SECURITY NOTICE: Hit and run
Nov. 13, 2018, 2:08 PM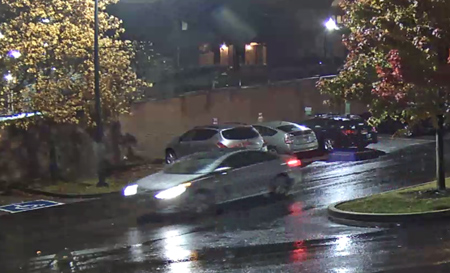 UPDATE 11/14/18: The person of interest in the hit-and-run incident that occurred on Nov. 13 has been identified, and charges have been filed. This incident is still under investigation, and there is no ongoing threat to the Vanderbilt community.
On Tuesday, Nov. 13, at approximately 12:41 a.m., VUPD was notified of a hit and run in The Ingram Commons parking area in which a female student was struck by a silver four-door sedan that immediately left the area. The student sustained minor injuries.
The person of interest is described as a tall, slender black male wearing what appeared to be a white, long-sleeve uniform shirt, a black jacket and black pants.
This security notice is being issued to remind the Vanderbilt campus community of the following:
Avoid isolated or dark areas.
If a stranger does approach, maintain a distance and be observant; if they are in a vehicle, get the license plate number.
Stay alert. If you feel uneasy, leave the area. Go to a safe location and notify VUPD.
Report any suspicious persons to VUPD. Be prepared to describe the person as best as you can.
Resources and assistance for students, faculty and staff:
The Vanderbilt University Police Department is available to assist you 24 hours a day, seven days a week. If you need emergency assistance, call (615) 421-1911, or for non-emergency assistance, call (615) 322-2745.
The Project Safe Center offers a support line 24 hours a day, seven days a week at (615) 322-SAFE (7233).
The Title IX and Student Discrimination Office can be reached at (615) 343-9004.
The University Counseling Center can be reached at (615) 322-2571.