Media Inquiries
Latest Stories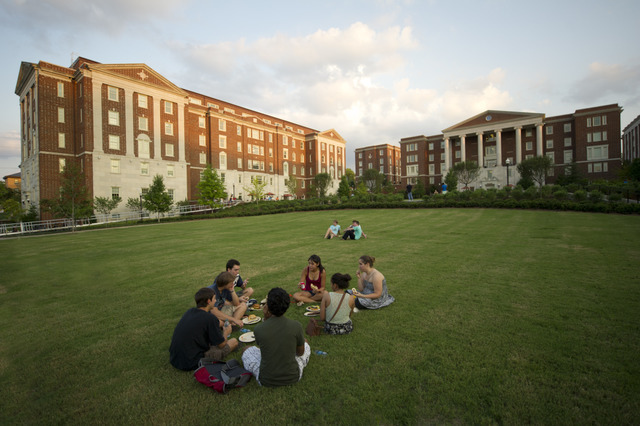 The Office of the Provost is launching a search for the next dean of The Martha Rivers Ingram Commons at Vanderbilt.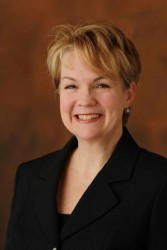 "The dean of The Ingram Commons plays a key role on our campus as the academic leader of the first-year experience," Associate Provost and Dean of Residential Faculty Vanessa Beasley said. "I look forward to working with colleagues on the search committee to identify a leader who understands the mission of The Ingram Commons within our growing and distinctive residential college system at Vanderbilt."
The dean of The Ingram Commons lives in the Dean's Residence on campus and is charged with providing a welcoming environment with robust opportunities for learning to all first-year students at Vanderbilt. The dean works closely with the 10 faculty heads of house, who also reside on The Ingram Commons, and collaborates with other campus leaders on university initiatives related to the undergraduate experience.
On July 1, Beasley stepped down as dean of The Ingram Commons in order to lead a new residential college system, inclusive of The Ingram Commons as well as the upper-division Residential Colleges, which are Moore, Warren, and E. Bronson Ingram. Gregory Melchor-Barz is serving as interim dean of The Ingram Commons during the 2018-19 academic year.
The full job description can be found on the Residential Colleges website.
The members of the search committee, chaired by Beasley, are:
Katharine Brooks, Evans Family Executive Director, Vanderbilt Career Center
Greg Fontus, assistant director, Inclusion Initiatives and Cultural Competence
Robert Fry, senior lecturer in music history and literature, Blair School of Music
John Gaines, director, Office of Undergraduate Admissions
Chalene Helmuth, senior lecturer in Spanish and Portuguese, College of Arts and Science
Amanda Lowery, assistant professor of the practice of biomedical engineering, School of Engineering
Christina Robbins, director of operations, Residential Colleges
Claire Smrekar, associate professor, Department of Leadership, Policy and Organizations, Peabody College of education and human development
Lijun Song, associate professor of sociology, College of Arts and Science
Randy Tarkington, senior director, Residential Education
The dean of The Ingram Commons must be a tenured faculty member with a demonstrated record of achievement in research, teaching and service and must possess the personal and professional skills required to lead this transformative venture at Vanderbilt.
Interested applicants should send a PDF of a letter of interest and their current CV to residentialcolleges@vanderbilt.edu. The committee will begin to review applications on Dec. 15, with interviews planned for spring 2019. Faculty with questions about this position or the search process are encouraged to contact Beasley at vanessa.b.beasley@vanderbilt.edu.