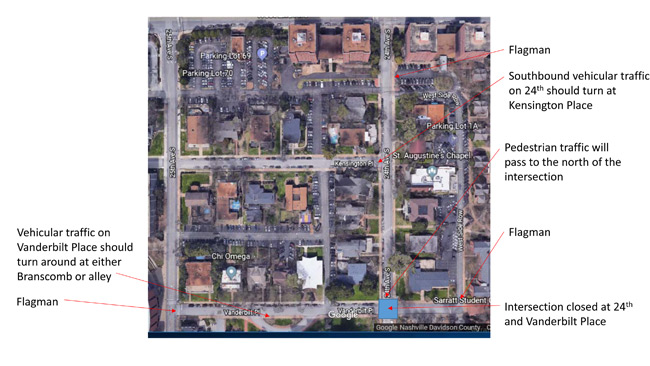 Ongoing construction and utility work in the West End Neighborhood will close Vanderbilt Place at the 24th Avenue South intersection. The closure is scheduled to begin on Monday, Nov. 19. Vanderbilt Place will effectively end at the corner of 24th Avenue South, and the intersection will be closed to through traffic.
Residents along Vanderbilt Place and Kensington Place will have access to these streets from the alleys near their property. Those who need access to West Side Row should use the entrance by Carmichael Towers.
Because West Side Row will need to accommodate two-way traffic, flagmen will be on hand to direct traffic flow.
This work is expected to last until mid-February 2019.