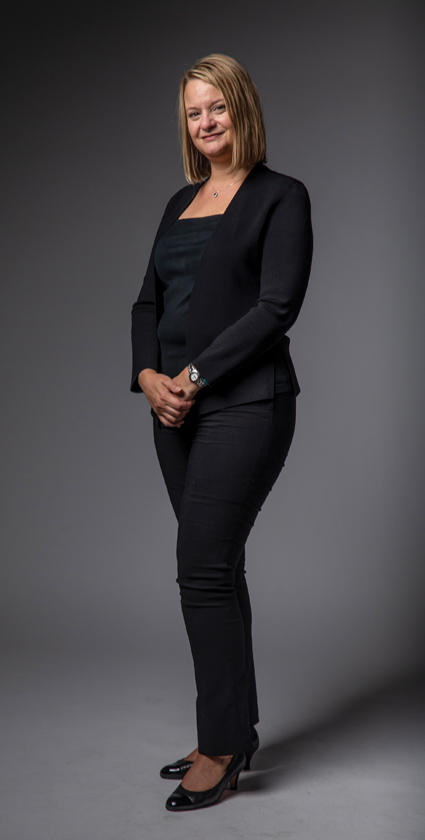 Everybody knows someone on antidepressants, but nobody knows why they work.
That's just one of the complex questions the new Vanderbilt Brain Institute chief plans to answer in her research, which explores basic communication among cells and neurons and how that relates to disease. Lisa Monteggia, an acclaimed neuroscientist and now the institute's Barlow Family Director, also explores the role of genes in the neurological disorder Rett Syndrome.
"I feel very passionate about our research focus and the questions we're asking," Monteggia said. "We see quick changes in neurotransmission when people begin to take a drug such as Prozac, but those drugs take weeks to work. Why is that?
"Leading the Vanderbilt Brain Institute allows me to continue to focus on our research initiative and provides an opportunity to work with the exceptional neuroscience community at Vanderbilt," she said.
The brain wasn't her first love. Monteggia was working as a molecular biologist when she stumbled upon a job at a pharmaceutical company that involved neuroscience research. It seemed like an interesting, but short-term, opportunity.
"I became completely fascinated," she said. "Neuroscience is a dynamic area of science that requires integrating many disciplines and approaches."
Monteggia came to Vanderbilt from UT Southwestern Medical School in Dallas. Prior to that, she earned her Ph.D. from the Chicago Medical School at Rosalind Franklin University, where her research focused on drug abuse, and she conducted postdoctoral research in molecular psychiatry in the Yale Department of Psychiatry.
Her family is enjoying Nashville's cooler temperatures, she said, though her new colleagues find it hard to believe anyone would characterize a Tennessee summer as comfortable. She also has enjoyed some of the city's most famous namesake dish.
"We tried Nashville hot chicken—and are looking forward to experiencing many other things the city has to offer," Monteggia said.