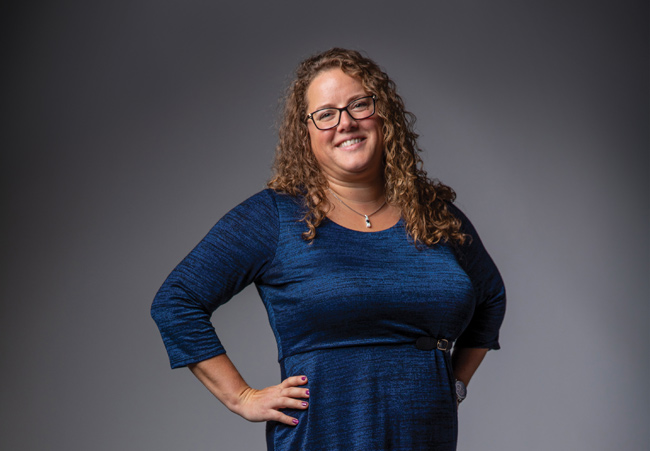 As an intensive care clinical nurse specialist, Leanne Boehm helped critically ill patients recover from traumatic, sometimes horrific illnesses and accidents. She was concerned, however, when a growing body of evidence detailed how delirium in the ICU—estimated to affect 30 to 80 percent of patients—left some with memory loss, physical weakness, frightening delusional memories and debilitating post-traumatic stress disorder.
"I started to understand that things occurring in the ICU could instigate these aftereffects," Boehm said. "I also saw that if we can change how we provide care in the ICU, then we can improve patients' outcomes. That is when I started to get interested in doing research."
Boehm, who earned her bachelor's in nursing at Penn State and her master's and Ph.D. at Vanderbilt, is an assistant professor at Vanderbilt's School of Nursing whose work focuses on mitigating and treating delirium and its aftereffect: post-intensive care syndrome. She also researches how to help survivors and their caregivers after they've left the ICU.
Delirium is caused, in part, by the medications needed for pain and anxiety and that make breathing on a ventilator less stressful. Boehm's research involves what is known as the ABCDEF bundle, a series of best practices in care that, when used together in a coordinated effort, has been found to be effective in reducing delirium. The practices include keeping patients on the lowest amount of sedative necessary, liberating them from ventilators quickly and promoting early mobility.
The cognitive deficits of delirium can last up to a year, and some former patients report symptoms years after hospitalization.
"It's not just the old—it's also young people. About one-third of the patients we saw had cognitive dysfunction, and for a third of those, it was as severe as dementia or a traumatic brain injury," Boehm said. "These people can't go back to work; they can't think clearly; they can't balance their checkbooks."
Boehm's other research seeks methods to help patients and caregivers after they leave the ICU. One component involves having hospital staff and family keep diaries during the ICU stay. Reading what really happened versus recalling delusions helps former patients process what they experienced and feel less distressed and anxious.
The second component investigates whether peer-support groups can help survivors and their caregivers. Boehm developed peer-support groups as part of her postdoctoral work as a Veterans Affairs Quality Scholar. "There's not a lot of evidence in the arena of ICU peer-support group effectiveness, so I want to generate some of that data," she said.
All of Boehm's research has one goal. "I'm an implementation scientist," she said. "I'm trying to make it so we can rapidly get evidence into practice."