Media Inquiries
Latest Stories
UPDATE 11/26/18: Tickets are now sold out for the lecture. Ticket holders must arrive at the venue by 6:30 p.m. or their seat is subject to being released. Those still interested in the event may request to be on the waiting list by e-mailing cls@vanderbilt.edu.
Additionally, 216 overflow viewing seats will be available in the Student Life Center Board of Trust room on a first-come basis. At 6:30 p.m., any empty seats in the ballroom will be filled by guests in the overflow viewing area, based on arrival time. Doors open at 5:30 p.m.
Video of Grandin's keynote will be available on the university's YouTube channel in the days following the event.
---
Temple Grandin, world-renowned author, inventor and spokesperson on the autism spectrum, will participate in a daylong conference in Nashville on Nov. 29, capped off with a keynote and conversation with Vanderbilt University Chancellor Nicholas S. Zeppos as part of the Chancellor's Lecture Series.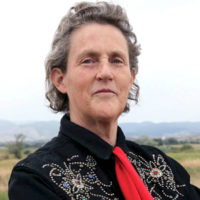 Envisioning the Future of Human Technology Partnerships Conference is from 9 a.m. to 5 p.m. at the Hilton Garden Inn Vanderbilt. It's supported by the National Science Foundation's Human-Technology Frontiers program, the Vanderbilt Kennedy Center and the newly established Frist Center for Autism & Innovation at Vanderbilt University's School of Engineering, and Grandin will give the lunchtime keynote address.
At 6:30 p.m., Grandin will deliver a lecture titled "Harnessing the Autism Advantage: Innovation through Employment of Adults with Autism" in the Student Life Center Commodore Ballroom. Zeppos and Keivan Stassun, Stevenson Professor of Physics and Astronomy, professor of computer science and a leader in the effort to establish the new center, will then join her for further discussion and a question-and-answer session.
The conference is for innovators who are developing, planning or commercializing technologies that advance employment opportunities for individuals with autism. Educators, students and advocates also are invited to learn about the technologies and a model employment pipeline—being labeled the Nashville Model—that seeks to embed helpful human-technology partnerships into the journey toward employment for people on the autism spectrum. Registration for the conference is closed.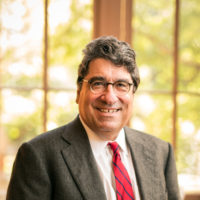 Born at a time when a person with autism was often institutionalized, Grandin bucked expectations and pursued her academic interests, earning multiple degrees in psychology and animal science while becoming a highly regarded proponent for the humane treatment of livestock. Grandin became a prominent author and speaker on both autism and animal behavior, a professor of animal science at Colorado State University and a consultant on livestock equipment design. In addition to her appearances in national and international media outlets, HBO made an Emmy Award-winning movie about her life.
Parking is available in the 25th Avenue Garage, located near the intersection of 25th and Highland avenues, using the Highland Avenue entrance.