New arts and humanities micro-grants target timely projects
by
Ann Marie Deer Owens
Nov. 7, 2018, 8:00 AM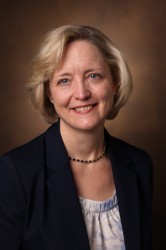 A new micro-grant fund designed to help faculty pursue time-sensitive projects that will amplify and advance Vanderbilt's arts and humanities has been announced by the Office of the Provost.
The Arts and Humanities Rapid Response Micro-Grant Fund—a key component of a multifaceted plan to elevate the arts and humanities both within and beyond Vanderbilt—began accepting applications Nov. 7.
"Vanderbilt's past and future rest on our incredible strength in the arts and humanities and our understanding and ability to improve the human experience," said Provost and Vice Chancellor for Academic Affairs Susan R. Wente. "This funding program will allow faculty to seize opportunities for new ventures and collaborations that have a shorter time frame or are not conducive to our other funding sources."
All full-time, Provost-reporting faculty can apply for these micro-grants, either individually or as a group. Awards will generally be funded up to $5,000. Requests for funding will be accepted on a rolling basis and reviewed monthly by a provost-appointed committee, chaired by Ifeoma Nwankwo, associate provost for strategic initiatives and partnerships.
Requests for micro-grants in excess of $5,000 will be considered in terms of need and available funds.
The Arts and Humanities Micro-Grants can be used for collaboration and collaboration planning; new projects; and arts and humanities outreach.
Funding requests for projects with longer planning horizons and larger budgetary needs should be submitted to Trans-Institutional Programs (TIPs), Research Scholar Grants or Discovery Grants. A full list of funding programs can be found here.