Vanderbilt University—for the second consecutive year—has been named the 10th most innovative university in the world, according to a Reuters analysis of 100 educational institutions doing the most to advance science, invent new technologies and power new markets and industries.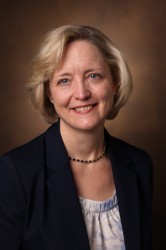 "Innovation is a critical component of the research and discovery happening every day at Vanderbilt to solve the world's complex problems," Provost and Vice Chancellor for Academic Affairs Susan R. Wente said. "This latest recognition by Reuters speaks volumes about our distinctive interdisciplinary research environment in which our faculty, staff and students have a deep commitment to advancing new knowledge in service to others."
The Reuters Top 100 is based on proprietary data and analysis of numerous indicators, including patent filings and research paper citations. Between 2011 and 2016, Vanderbilt filed 231 patents across a wide spectrum of technologies—ranging from biotech and pharmaceuticals to agriculture—with a 45.9 percent success rate.
Seven years ago, Vanderbilt began expanding its Center for Technology Transfer and Commercialization and recruited Alan Bentley to serve as the center's assistant vice chancellor in order to accommodate increased demand from researchers. The Wond'ry opened in 2016 as the university's epicenter for innovation, creative collaboration and entrepreneurship. And this fall Vanderbilt established the Data Science Institute to advance foundational research and data science skills across campus and to leverage the university's collaborative culture.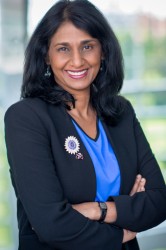 "In 2017, Vanderbilt broke into the Reuter's top 10, climbing up 10 spots from 2016," said Vice Provost for Research Padma Raghavan. "Coordinated efforts like the Provost's Initiative to Enhance Research and Scholarship and other initiatives sparked by the vision of Vanderbilt's Academic Strategic Plan have helped make this growth possible. This all builds upon our strength and investments in innovative, interdisciplinary research that reaches beyond the academic setting to improve the quality of life."
For the fourth year in a row, the top three spots are held by Stanford University, Massachusetts Institute of Technology and Harvard University. Overall, 46 of the universities on the list are located in the United States, including eight of the top 10.