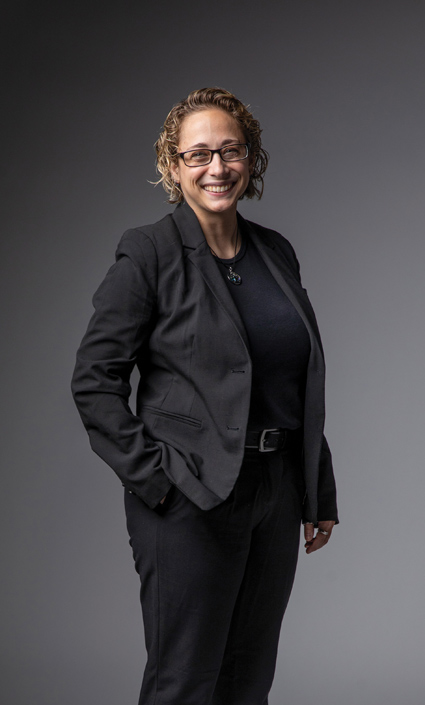 Church music was central to Stephanie Budwey's childhood in Holliston, Massachusetts.
"I 'grew up' in the choir loft with my mother, who sang at worship, and took organ lessons as soon as I was tall enough to reach the pedals," Budwey said. She majored in music and religion at Wellesley College, achieving an early career goal of becoming a church musician.
Budwey played the organ for various Boston-area congregations while attending graduate school at Boston University, where she graduated cum laude with a Master of Sacred Music. "I took some courses on the sacraments and the liturgical year, sparking my interest in theological studies," she said. She then began work on a doctorate in liturgy and church music, earning that degree in 2012.
"I developed a keen interest in the words that we use in worship—especially to describe God—since the Bible says God created us in God's image," she said. "We can certainly call God 'father' or 'mother,' but what are the images of God for those who don't identify as male or female?"
In 2014, Budwey traveled to Kirchliche Hochschule, a divinity school in Wuppertal, Germany, for postdoctoral research on the experiences of intersex Christians.
"I wanted these voices to be heard, as a feeling of shame and need for secrecy still persists," Budwey said. She noted that there are approximately as many intersex individuals around the world as there are redheads in the world.
The German government has taken progressive steps with a large study about individuals who identify as intersex—defined as a condition in which a person is born with a reproductive or sexual anatomy that does not seem to fit the typical definitions of male or female, Budwey said. Her interviews—many of which detail physical and emotional trauma for intersex individuals—will be the foundation of her next book, Religion and Intersex: Perspectives from Science, Law, Culture and Theology.
Budwey joins the faculty as the Luce Dean's Faculty Fellow Assistant Professor of the History and Practice of Christian Worship and the Arts. The Divinity School's commitments to end racism, sexism and homophobia sealed the deal for her. "These issues form the core of my personal beliefs," she said.
As the new director of Religion in the Arts and Contemporary Culture, she is excited to work with Dave Perkins, the program's associate director and an accomplished singer-songwriter. "I'm grateful for Dave's support and wonderful connections as I begin to experience the city's vibrant music scene."