Media Inquiries
Latest Stories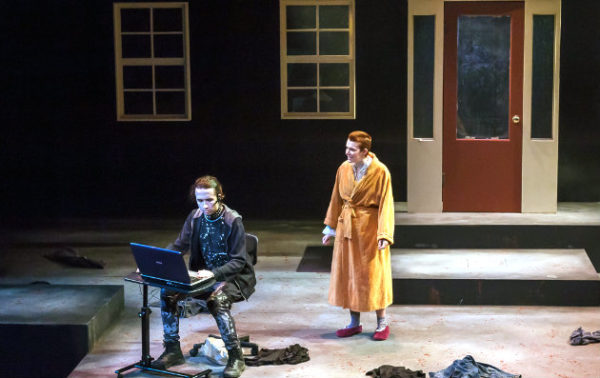 Vanderbilt University Theatre will perform Neighborhood 3: Requisition of Doom, a dark comedy centering on teens who become addicted to an online horror video game—with a blurring between real and virtual—at Neely Auditorium Nov. 2-10.
The production is directed by Steve Moulds, a Fred Coe visiting artist who is also a playwright and alumnus.
The show will be performed Nov. 2, 3, 9 and 10 at 8 p.m.; Nov. 4 (Sunday matinee) at 2 p.m.; and Nov. 8 at 7 p.m.
Moulds has admired Neighborhood 3, written by Jennifer Haley, ever since attending the play's world premiere in Louisville nine years ago.
"The setting is an unsettling suburban landscape with very poor communication among the neighborhood families," Moulds said. "The kids are all playing the newest video-game sensation, Neighborhood 3. The teens are desperate to hack their way through an army of zombies while parents become increasing worried about their children's video-game addiction."
Moulds noted that several members of the cast have the opportunity to play dual roles of both parent and child in the production, which he describes as "part-hilarious and part-terrifying."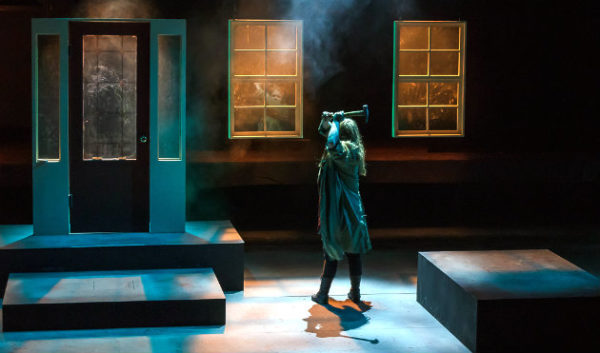 Phillip Franck, associate professor of theatre, serves as the scenic, lighting and sound designer, while the costumes were designed by students in a costume design class taught by Alexandra Sargent-Capps, principal senior lecturer in theatre. Matthew Stratton, principal senior lecturer in theatre, is the technical director.
"There is a strong emphasis on the dialogue to convey the story, with a minimum of scenery and props," said Moulds, who earned his bachelor of arts in theatre and English from Vanderbilt in 2000. He was a writer-in-residence on campus last year, when he taught playwriting and screenwriting.
General admission for Neighborhood 3: Requisition of Doom is $10 with reduced prices for students. Reserve tickets here, or pick them up at the Sarratt Box Office.