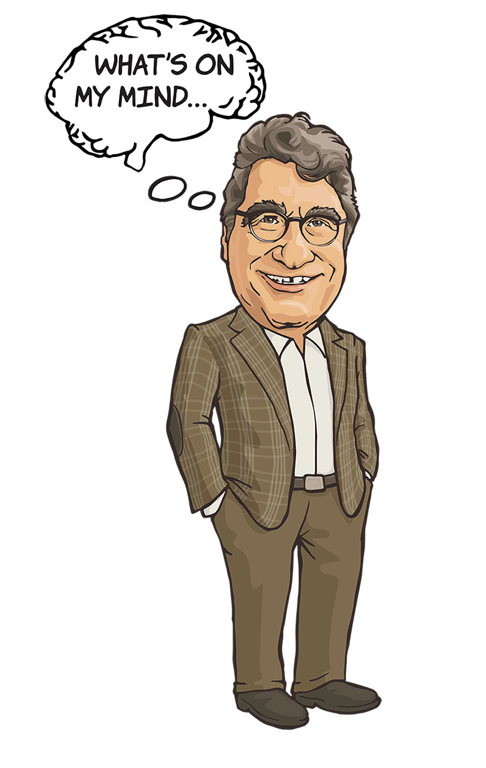 We are on the edge of a decision that will shape our athletics program for years to come: hiring a new athletics director. It's one of the most visible hires at any college, but especially for a university in the SEC. Our search is like many such searches—it's about positioning athletics to win and build and grow. But at its heart, it's about finding a leader who has a bold vision for our future that continues to put our student-athletes first.
In the past five weeks, I have met with many of our current and past student-athletes. I also talked with coaches, faculty, staff, alumni and members of the Commodore fan base. Here's what's on their minds:
The student-athlete. In all of these discussions, one theme came through louder than any other: pride in our student-athletes' education. We are known as a university that graduates athletes who go on to become professional athletes, lawyers, teachers, doctors, researchers—careers inspired by their passion and propelled by their Vanderbilt education. Our fan base will always stand behind our academic achievements. Our next athletics director will, first and foremost, be someone who believes that exceptional academics and athletics can coexist and that we can and will win in both.
Fundraising. Continuing to move our athletics program forward will require investment; we have to put forth time, energy and capital. Our next athletics director will partner with me and the National Commodore Club, Development and Alumni Relations, the Board of Trust and many other partners to develop a fundraising strategy to support our athletics priorities.
Marketing and Nashville. Our fans want to see our stands filled with black and gold at every game and understand that marketing is essential to making that happen. Our next leader will create strong, unmistakable and exciting connections between Vanderbilt athletics and Nashville. He or she will also build our brand regionally and nationally to turn out the Commodore faithful on the road. The wild success of the Nashville Predators, the steady fan base for the Tennessee Titans and the recent securing of a Major League Soccer team show that Nashville is a city that loves sports. The new athletics director will be tasked with tapping into the pride that our home city has for its teams.
Defining our place in the SEC. We love competing in the nation's toughest and most dynamic college athletics conference: the SEC. In the past decade, we have seen multiple SEC regular season or postseason championships in women's tennis, men's basketball, men's and women's golf, and baseball. Our women's soccer team just picked up the regular season championship for the SEC. Our next athletics director will continue to honor our SEC tradition and pride, and keep the championships coming home across our teams.
Facilities. With a plan and success in fundraising, we will be able to focus on our fan experiences and the overall needs of our student-athletes. Our students, friends and fans want athletics facilities that match our reality and our aspirations—to bring home championships. We are committed to finding an athletics director who will carefully consider how to ensure that our facilities and fan experience match the caliber of our athletics program and who will develop a plan to get us there.
To make these goals a reality, Vanderbilt and I need an excellent partner to envision our future, raise the necessary funds, and execute on a big and bold plan. Just as Provost and Vice Chancellor Susan Wente helped lead the creation of the Academic Strategic Plan that is the force behind our academic progress, the athletics director will undertake the development of the Athletics Strategic Plan. That plan will then drive all decision-making, including a capital campaign for athletics.
The Athletics Strategic Plan will always be grounded in the notion of the student-athlete. Throughout the listening process, I heard it over and over again: outstanding athletics and outstanding academics must go together, and Vanderbilt will lead the way.
I look forward to sharing more information as the search proceeds and to introducing you to our new athletics director once that person is on board. Together, we will follow the example of our student-athletes: on and off the field, we will Anchor Down, and we will win. It's the Vanderbilt Way.