Hundreds gather for candlelight vigil in honor of Tree of Life Synagogue victims
by
Jalen Blue
Oct. 31, 2018, 11:17 AM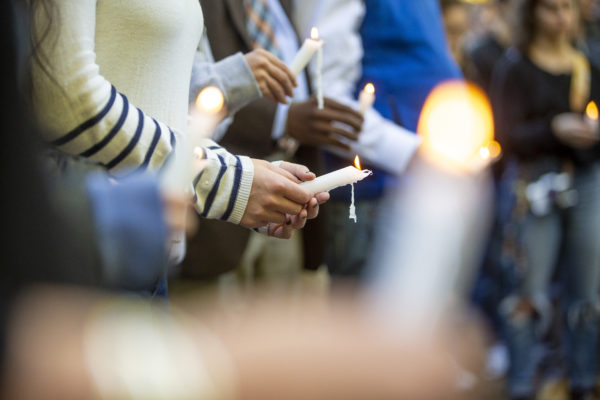 Nearly 300 Vanderbilt students, faculty, staff and community members gathered Monday afternoon outside of Rand Hall to hold a candlelight vigil in honor of the victims of the recent shooting at the Tree of Life Synagogue in Pittsburgh. The program included remarks by administrators, reflections by a student from the Pittsburgh area, readings of prayers and the lighting of 11 Yahrtzeit candles in honor of each of the victims.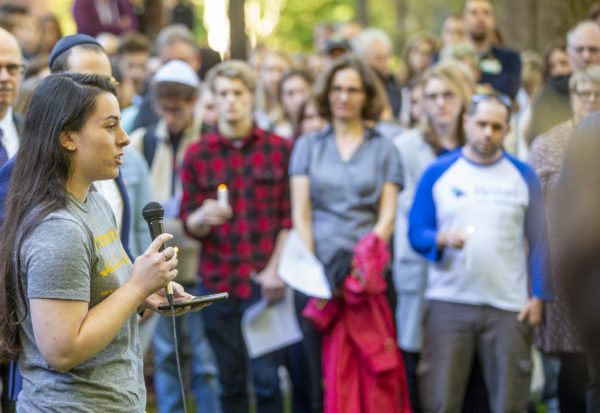 "I am heartened to see such a tremendous outpouring on this lawn as we gather here with lingering shock and heartfelt sorrow in the wake of true tragedy and tragic loss," said Susan R. Wente, provost and vice chancellor for academic affairs, at the vigil. "Anti-Semitism and hate drove this abhorrent attack, centered in bigotry, with attempts to devalue the lives of people simply because of their religious beliefs. We at Vanderbilt reject that stance. Despite our tears, despite our sorrow, despite our shared pain, we will not be intimidated; we will not be defeated by this anti-Semitic attack."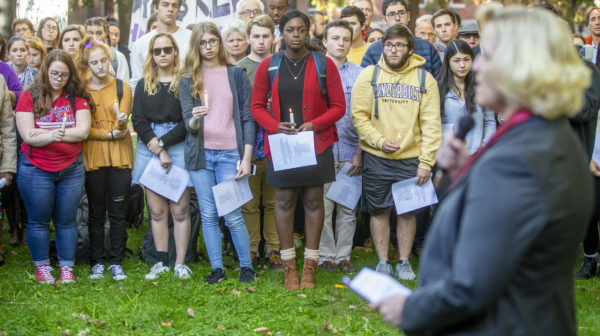 The vigil also included remarks and readings of prayers by Ari Dubin, the executive director of the Ben Schulman Center for Jewish Life, and Rabbi Shlomo Rothstein, the campus Chabad chaplain, who spoke about the importance of coming together in unity and called for acts of charity and kindness in the victims' honor.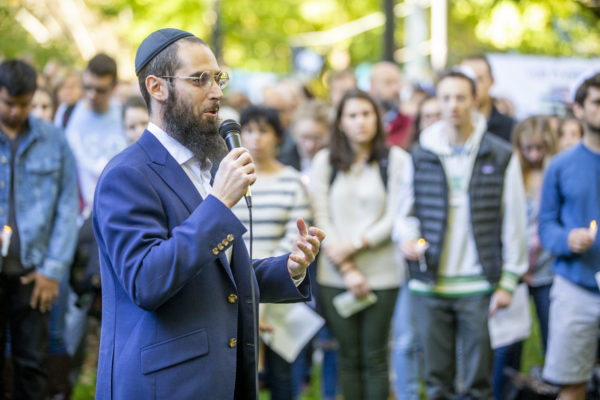 "If there is one thing we can take with us from here, your acts of goodness and kindness, your acts of reaching across the divide to stop looking at the others as an 'other,' will heal this world," Rothstein said. "You and I are here and alive right now because the world needs healing, and you and I are its healers."
Staff from the Office of the University Chaplain and Religious Life and the University Counseling Center remain available for counseling or conversation of any kind.