"I know the joy running has given me, the freedom of movement, and I don't want people to lose that."
Video by Zack Eagles
In the spring of 2017, Vanderbilt's Sara Tsai suffered an Achilles injury during a routine workout. The injury would ultimately require surgery and force Tsai, a senior from Eugene, Oregon, to miss her entire junior season as a distance runner at Vanderbilt.
Today, she says that setback challenged her both emotionally and physically. But such adversity also helped spark a passion in Tsai, one that has come to fruition through academics at Vanderbilt.
"When I was on crutches, wearing a boot and couldn't walk, it was one of the hardest things ever," Tsai said. "It inspired me to go into something where I can aid human mobility, because that's such a fundamental part of being a person. I know the joy running has given me, the freedom of movement, and I don't want people to lose that."
On the track, Tsai is a stellar senior distance runner for Vanderbilt's track and field and cross-country teams. In the classroom, she is a mechanical engineering major and recipient of the Nathan Craig Memorial Educational Fund scholarship with a newfound interest in robotic prosthetics, which could help those suffering from limited mobility in the future.
That combination of athletics and academics is exactly why Tsai cherishes her time on West End.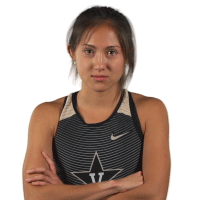 "Being a Vanderbilt Commodore is an amazing experience," Tsai said. "We get to have the best of every world. I get to be an SEC student-athlete in the best conference in the country. I get to be at a world-class academic institution in which I can challenge myself, and I'm not limited in anything I can do."
Tsai arrived at Vanderbilt as a standout runner with early plans of studying medicine. But during her freshman year she reconsidered, switched to engineering and quickly fell in love. Her first class tasked students with designing a garage door opener top to bottom. "I realized this is what I wanted to do," Tsai said.
Now a senior, much of Tsai's time – off the track, that is – is spent in the Zelik Lab for Biomechanics and Assistive Technology at Vanderbilt, supervised by Professor Karl Zelik. Students in the lab learn ways, through science and technology, in which to improve mobility and independence for individuals with disabilities.
Lately, Tsai's projects have revolved around robotic exosuits. Zelik, a former long-jump and triple-jump athlete himself, said Tsai brings a unique perspective in the collaboration that takes place in his lab.
"Sara has done a terrific job of integrating into the team," Zelik said. "She is helping out with a project that combines robotics and the science of biomechanics in order to understand how to build better prosthetic limbs for individuals with amputation."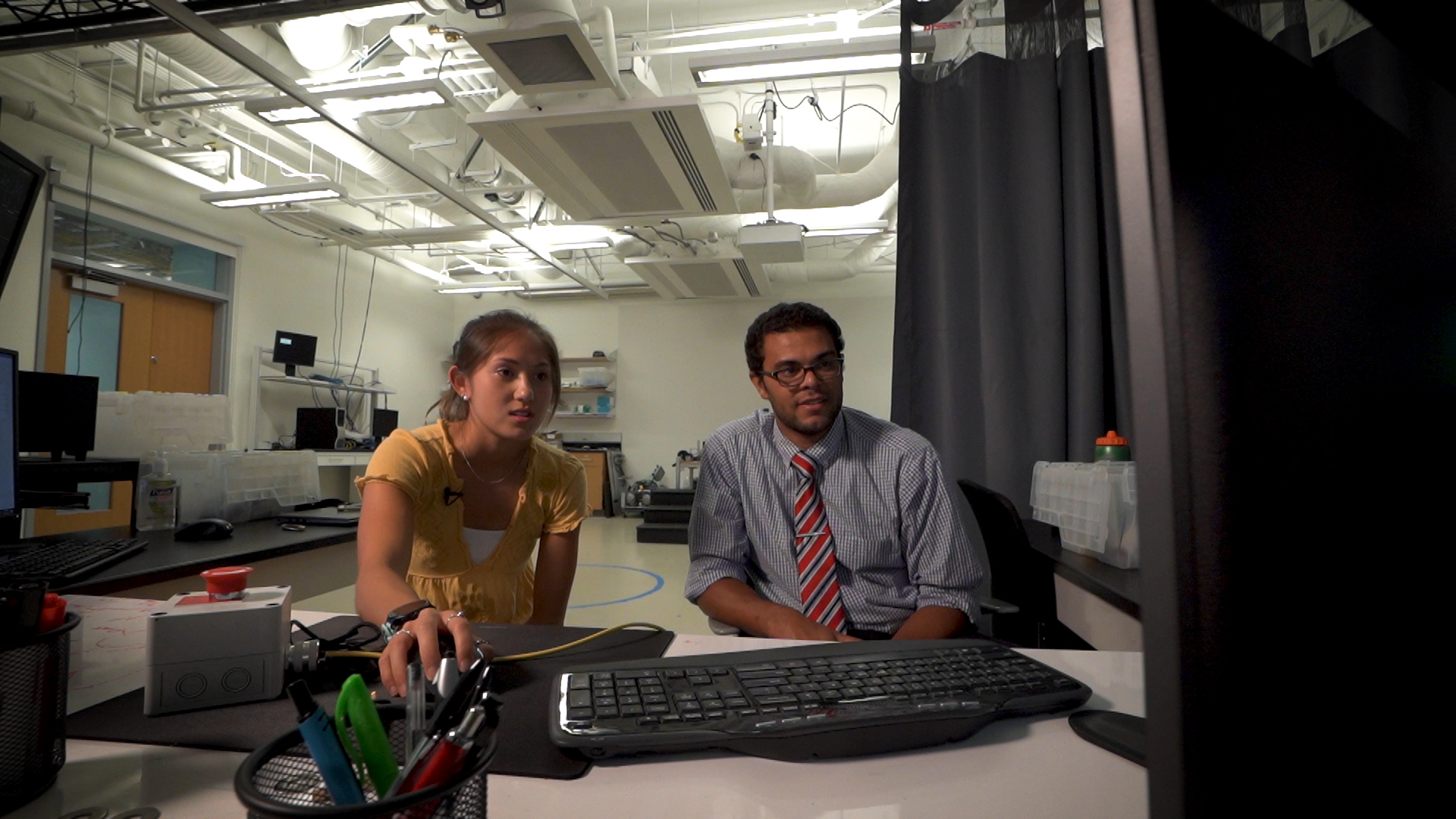 Tsai's engineering interests also extend beyond prosthetics. She has found time to work in the Vanderbilt Aerospace Design Lab, for which she participates in the NASA Launch Initiative for her senior design project. Tsai has assisted in the full design process of a rocket, which the group with launch in June.
Last spring, VADL won the 2018 national championship at the NASA Student Launch and has won five of the last six first-place honors. That success hasn't been lost on Tsai. "Being a student-athlete, I have that competitive mindset. I'm like, 'Come on guys, we have to win!'" she said.
Though passionate about her academic endeavors, Tsai feels most free in a pair of running shoes.
Earlier this month, the senior capped the Arturo Barrios Invitational in College Station, Texas, as the Commodores' high finisher (13th overall) on the 6-kilometer course. But even outside of competition, Tsai covets the solitude of a long run around Nashville, a time she often uses for deeper self-reflection.
"When I run, I think a lot about what my purpose is," Tsai said. "That sounds vague, but a lot of times, especially when I'm by myself, it's just my thoughts and me. What am I going to do in five years to make a difference? For me, my purpose is to make a positive impact on the world in some way, shape or form."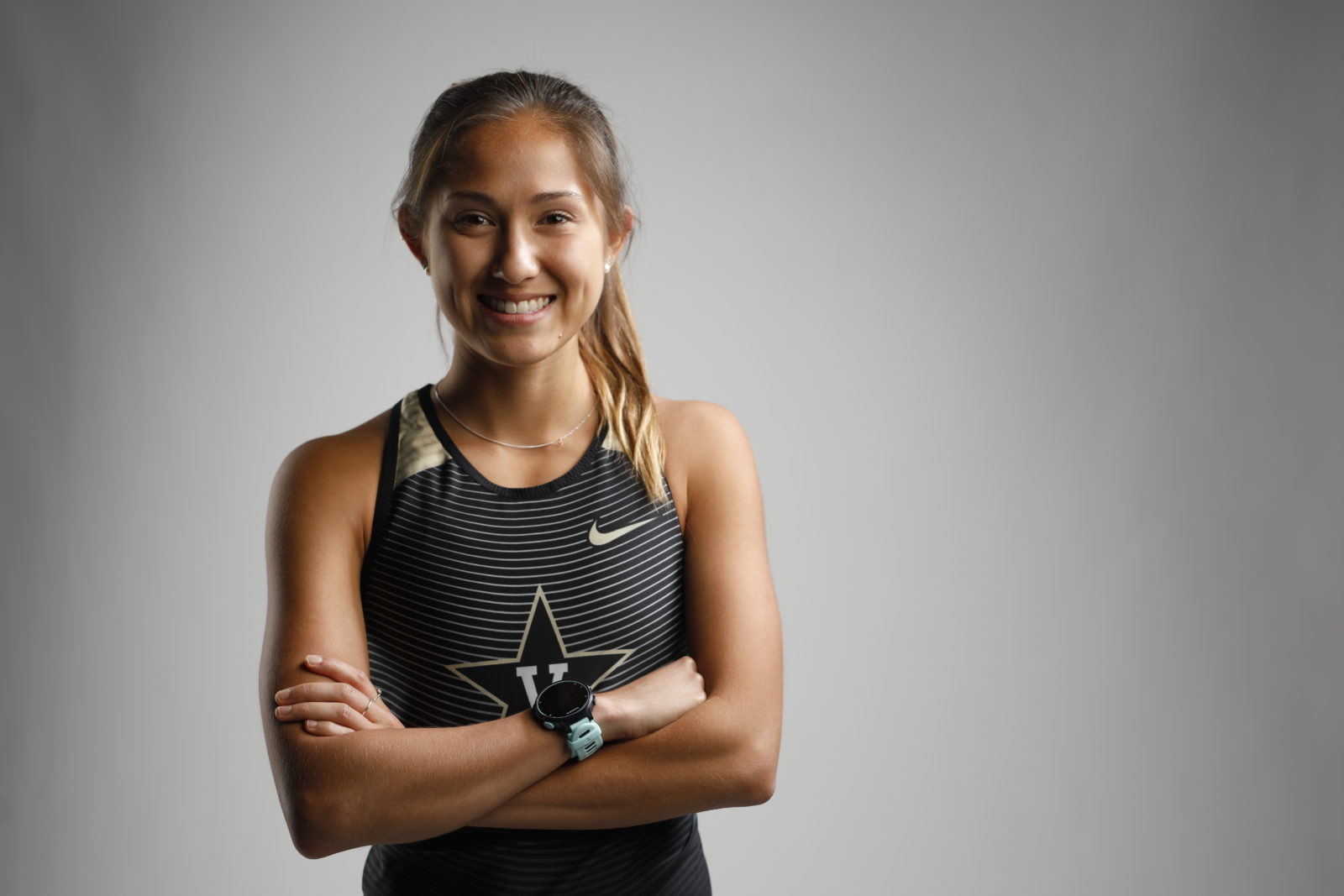 Sara Tsai – student-athlete, cross country team. (John Russell/Vanderbilt University)
More with Sara Tsai
More Student-Athlete Stories