Guillermo Galindo to deliver two performances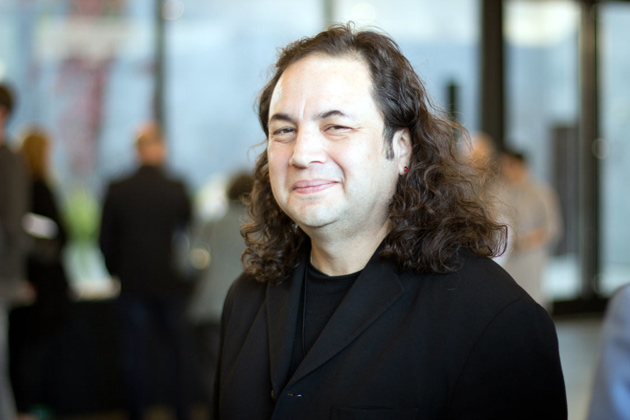 The complex history of Nashville's Public Square Park—including stories of Native and African Americans—has inspired a performance by Guillermo Galindo, visiting artist-in-residence at Vanderbilt's Center for Latin American Studies and the Department of Art on Oct. 25.
"Sonic Re-Activation: Unearthing Public Square's Forgotten Pasts" will take place at 6:30 p.m. at the Public Square Park.
Galindo's interest in the history of the Americas drew him to the Public Square and its many roles in the founding of Nashville—as the former site of a slave market, its proximity to the toll bridge along the Trail of Tears, and as a site of political activism during the city's civil rights history. Galindo's performance at the Public Square, newly commissioned by Vanderbilt, culminates a three-week collaboration with students and faculty.
Galindo also will offer a solo performance, "Sonic Borders III," Oct. 26 in the Steve and Judy Turner Recital Hall at the Blair School of Music. This process-oriented sound performance, which begins at 6 p.m., is a sonic ritual featuring some instruments built with materials found around the Mexican-U.S. border fence. "Sonic Borders III" has been performed in museums and concerts halls across the United States and Europe.
Galindo's artistic practice emerges from the crossroads between sound, sight and performance and includes everything from orchestral compositions, instrumental works and opera to sculpture, visual arts, computer interaction, filmmaking, electro-acoustic music, instrument building, three-dimensional installation and live improvisation.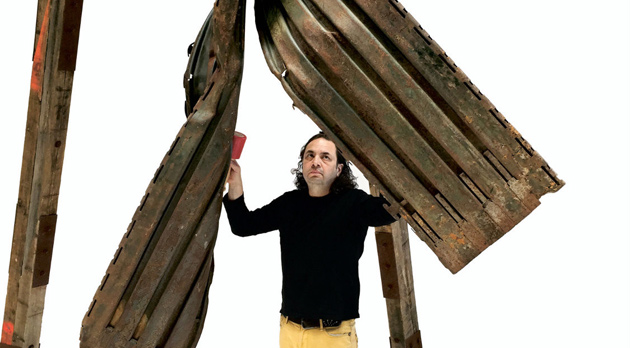 Galindo's works have been shown at major museums and art biennials in America, Europe, Asia and around the world including "documenta14" (2017), "Pacific Standard Time" (2017) and "CTM Festival" (2017). The New York Times, National Public Radio, CBC and Reforma are among the print and broadcast media who have reported on his artistry.
His residency at Vanderbilt is a collaboration between the Center for Latin American Studies, the Department of Art, Blair School of Music and the Program in Comparative Media Analysis and Practice.
In honor of Galindo's presence on campus, Vanderbilt will also hold a one-day symposium, "Border Elegies: Refugees, Migrants and Contemporary Art and Literature," on Oct. 26. Presenters will explore different artistic responses to the issue of migration and discuss the human rights implications of today's flows of refugees. Click here for more information.
Both performances and the symposium are free and open to the public.