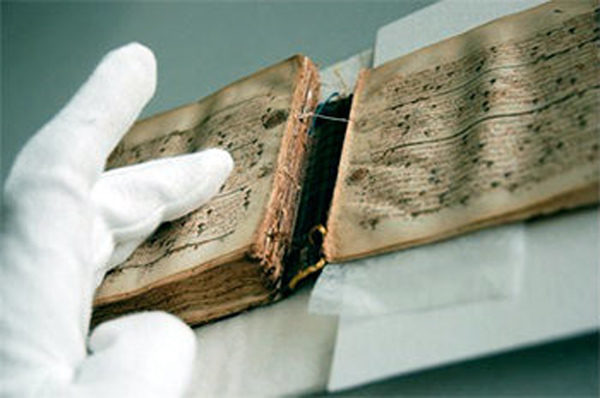 Have you ever wondered about the value of that century-old first edition that you inherited from your great-aunt? Perhaps you are just seeking tips for starting your own rare book collection. In any case, you're invited to an Antiquarian Book and Manuscript Roadshow Nov. 7 at the Central Library.
Modeled after the well-known Antiques Roadshow public television program, this free event features conservators, librarians and rare book experts who will evaluate and appraise items ranging from manuscripts to first editions.
The library's "roadshow" will be from 6 to 7:30 p.m. in the Central Library's Community Room.
Items accepted for evaluation include books, manuscripts, maps, globes, Bibles and religious documents, items in need of conservation, family papers and letters, Tennessee and regional papers and prints, and rare medical books and photographs. Attendees are requested to bring no more than two items for evaluation.
The experts also will discuss how to identify a first edition, why marginalia can increase the value of your old book, and how to preserve your family's library.
Refreshments will be served and attendees will have an opportunity to become a Friend of Vanderbilt Libraries by "adopting" a book in need of conservation.
The Antiquarian Roadshow is sponsored by the Friends of Vanderbilt's Libraries, an organization that generates awareness of the library, raises funds and offers a place for alumni, community, staff and students to forge personal connections through programming, projects and events.
Convenient parking will be available in the Wesley Place Garage at the corner of 21st Avenue South and Scarritt Place.
More information is available on the Jean and Alexander Heard Libraries website, or email Nancy Dwyer.