Video by Zack Eagles
I Am Vanderbilt celebrates the people of Vanderbilt and the unique talents and contributions they bring to their work at the university each day.
"The opportunity to live on campus allows us the chance to really mold them holistically."
Danny Coradazzi strongly believes that the residential college experience plays a vital role in developing the whole student. As the area coordinator for Alumni Lawn and E. Bronson Ingram College, Coradazzi has the opportunity to interact with students in unique ways and help prepare them for life beyond Vanderbilt.
"The opportunity to live on campus allows us the chance to really mold them holistically—whether it's about their investment in their community, their understandings of social justice and inclusion, or their understanding of their own personal well-being," he said. "When they do move off campus and get amazing jobs doing great things, then they have the preparation to be great citizens of their communities and the world."
Coradazzi, who came to Vanderbilt in 2017, lives at E. Bronson Ingram College with his wife, Lily, their 6-month-old daughter, Jane, and the family dog, Pepper. It's Jane who is considered the "mascot" of Bronson's RA staff, Danny said, with students eager to hold and play with her at community gatherings.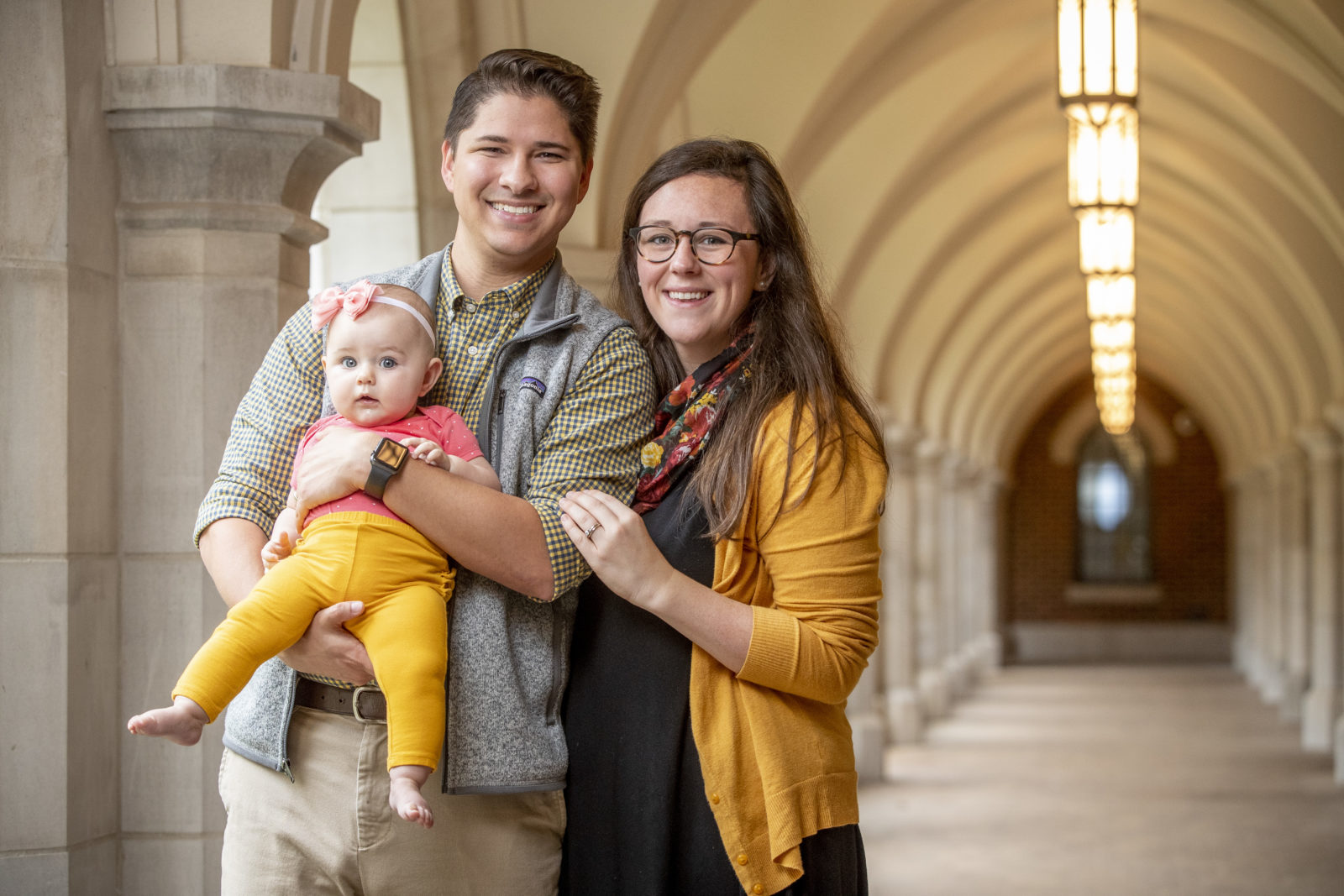 "Getting them across that finish line is a really big point of pride for me."
Coradazzi got his bachelor's degree in Spanish and linguistics from the University of Georgia, where he served as a resident assistant for three years, and his graduate degree in college student personnel from the University of Tennessee-Knoxville, where he was a graduate assistant with UT's University Housing. He then spent two years at Auburn University in Housing and Residential Education.
At Bronson, his daily duties include responding to student concerns, ensuring that the college's state-of-the-art facilities are in optimal condition, and supervising the resident advisers and staff. His professional interests encompass all areas of residence life, including operations, living-learning programs, peer-to-peer engagement, international student programs, assessment, recruitment and training.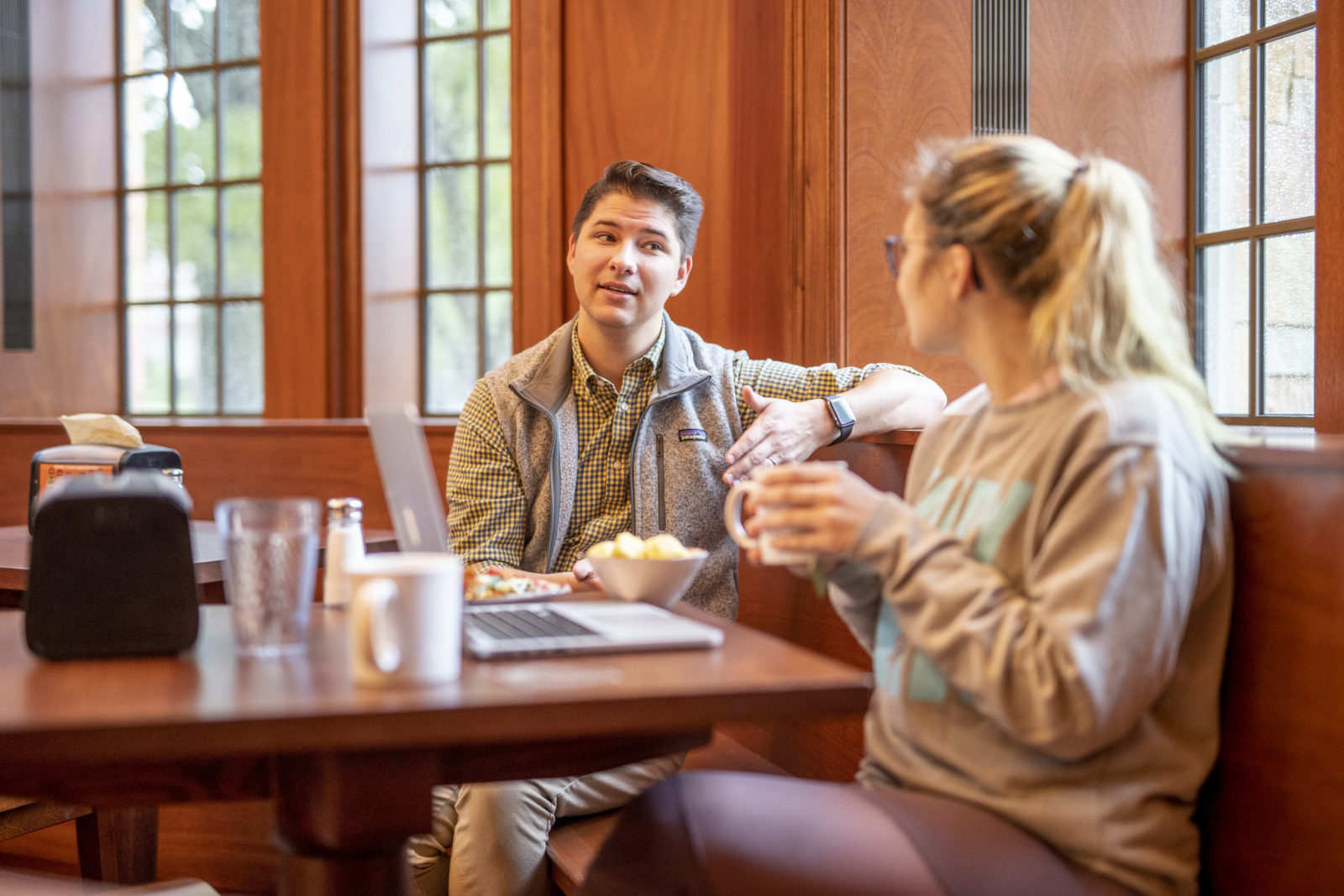 Coradazzi said the smallest interaction with a student or RA can prove hugely rewarding down the road.
"You don't always see the yield of what we do on a day-to-day basis," he said. "But when a student graduates, and you know they've gone through something difficult and you've coached them through those obstacles—getting them across that finish line is a really big point of pride for me."
More I AM VANDERBILT Stories