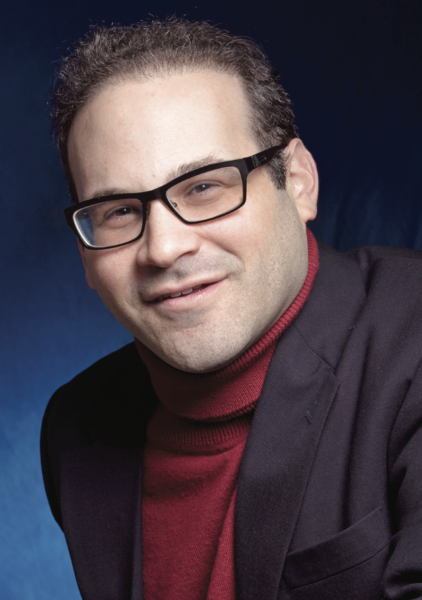 Professor, anthropologist, clinician, entrepreneur and policy architect Jonathan Kaufman will deliver a keynote talk on Thursday, Oct. 25, at 4 p.m. in the Student Life Center Ballroom as part of Vanderbilt's InclusAbility campaign kickoff and Disability Awareness Month. Kaufman will discuss "Re-Imagining Disability for the 21st Century," exploring the importance of businesses, governments and education systems evolving to be more inclusive of people with disabilities.
Considered one of the most innovative thinkers in the diversity and disability arena, Kaufman challenges conventional wisdom and works to help organizations achieve long-term success by fostering more inclusive environments. He has advised Fortune 500 and 1000 companies, served as a White House policy adviser during the Obama administration, worked as a senior strategist for the National Business and Disability Council, and served as a technical adviser for productions of films such as Adam and HBO's Temple Grandin.
Kaufman, who was born with cerebral palsy, has focused his academic career at Sarah Lawrence College, Oxford University, the University of Chicago and Columbia University on studying disability lifestyle, work and policy issues.
The "Re-Imagining Disability for the 21st Century" keynote is part of the university's ongoing efforts to acknowledge, celebrate and bring awareness to the multiplicity of disabilities within the Vanderbilt community through the InclusAbility campaign. The program, which is free and open to the public, will conclude at 5 p.m. and be followed by a reception.
Visit the InclusAbility webpage to learn more about Kaufman's keynote and other Disability Awareness Month events. This program is being presented by the Office for Equity, Diversity and Inclusion, the Provost's Office for Inclusive Excellence and the Dean of Students. Please contact officeforinclusiveexcellence@vanderbilt.edu by Oct. 22 to request accommodations.