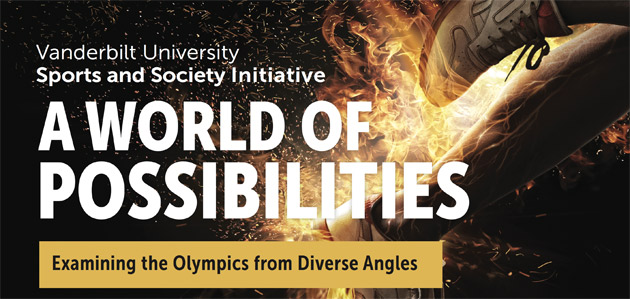 Vanderbilt's Sports and Society Initiative will host a program centered on former Tennessee State University track and field coach Ed Temple and the famed TSU Tigerbelles. The discussion is scheduled from 11:30 a.m. to 1 p.m. Oct. 18 in the Football Meeting Room of the McGugin Center.
Temple was the head of TSU's women's track and field program from 1950 to 1994. He led the Tigerbelles to repeated success in the midst of the civil rights movement and for many years after. As head coach, he worked with numerous world-renowned athletes and icons, including Wilma Rudolph, Wyomia Tyus, Edith McGuire, Chandra Cheeseborough and Willye White. Temple served as the U.S. Olympic women's track and field coach in 1960 and 1964 and as an assistant coach in 1980. In total, he trained 40 Olympians.
The Oct. 18 discussion will be led by film producer and director Tom Neff, who will preview his new film Mr. Temple and the Tigerbelles. The program will include reflections from Neff about the process of making the film and the international impact of the legendary TSU women's track and field team.
The program is part of the yearlong Sports and Society series "A World of Possibilities: Examining the Olympics from Diverse Angles." The event is free and open to the public; light refreshments will be served. Paid parking is available in the 25th Avenue Garage at the corner of 25th Avenue South and Highland Avenue.
To find books and resources about Coach Ed Temple and the TSU Tigerbelles, visit the Sports and Society research guide developed by Vanderbilt Librarian Pam Morgan.
Visit the Sports and Society Initiative website for information on upcoming programs in the series.