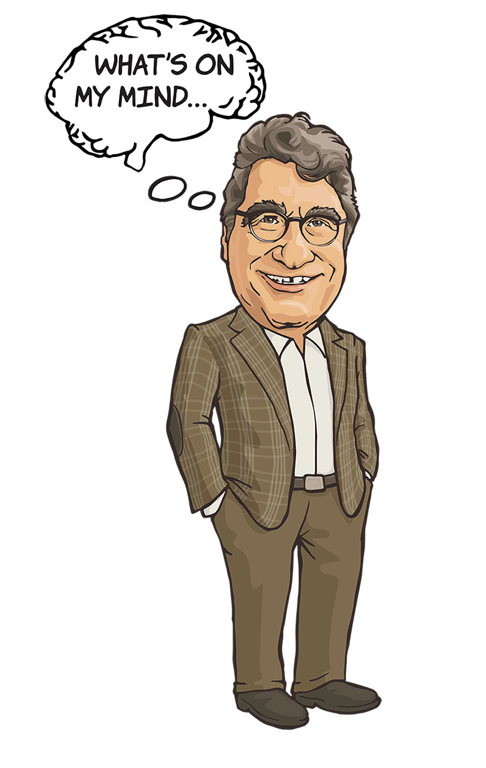 This weekend, we will welcome more than 5,000 Vanderbilt alumni to campus for Reunion and Homecoming. While Reunion is about welcoming alumni back to the campus and reconnecting with memories, the event also provides an opportunity to recognize the achievements of these remarkable individuals today.
For many of us, our face-to-face interactions are most often with our fellow students, faculty and staff who are on campus throughout the year. But beyond campus, alumni provide the university's greatest reach. Each day, in every corner of the globe, more than 139,000 Vanderbilt alumni are driving positive change.
During Reunion festivities this week, we will celebrate the remarkable work of our alumni, including this year's Distinguished Alumni Award recipient, Rodes Hart, BA'54. For more than 60 years, Rodes and his wife Patricia Ingram, BA'57, have been among Vanderbilt's most stalwart supporters. Starting with a $10 gift to Vanderbilt's Living Endowment Campaign in 1955, they have provided funding for no fewer than 10 faculty chairs, including the Patricia and Rodes Hart Dean of Education and Human Development, while giving tirelessly to the university in countless other ways. Their vision and generosity have helped shape Vanderbilt for generations to come.
This year, we also will recognize Samar Ali, BS'03, JD'06, who will receive the Young Alumni Professional Achievement Award. Ali has made a name for herself on the global stage as a leading international adviser for leaders from Tennessee Gov. Bill Haslam to former U.S. President Barack Obama on foreign relations.
The Alumni Professional Achievement Award will go to Kimberly Bryant, BE'89, founder of Black Girls CODE, a nonprofit that teaches coding and entrepreneurial skills to students who are often under-represented in the technology industry. Bryant's organization plans to train 1 million girls by 2040, and she has already expanded her program to seven U.S. cities and Johannesburg, South Africa. Her work has been recognized by the White House, the Smithsonian and multiple national news outlets.
Rashed Fakhruddin, BE'91, will be honored with the Alumni Public Service Award. His work is happening right here in Nashville through his role as an advocate for ending domestic violence and empowering survivors of crime. Fakhruddin serves the board of multiple community-based organizations and serves as president of the Islamic Center of Nashville, where he works to bring attention in the local Muslim community to the issue of domestic violence.
Each day, we hear of an incredible research discovery or a new policy initiative or a new education program spearheaded by a Vanderbilt graduate. We can be proud that the well of notable alumni achievements will never run dry.
Vanderbilt is truly enriched by the accomplishments of our former students and by their commitment to the university. Alumni volunteer their time, make financial gifts to the university, and stay connected to the campus through local Vanderbilt chapters. These contributions ensure that Vanderbilt has the support and resources to be constantly moving forward while educating upcoming generations of future alumni who will make a positive change in the world.