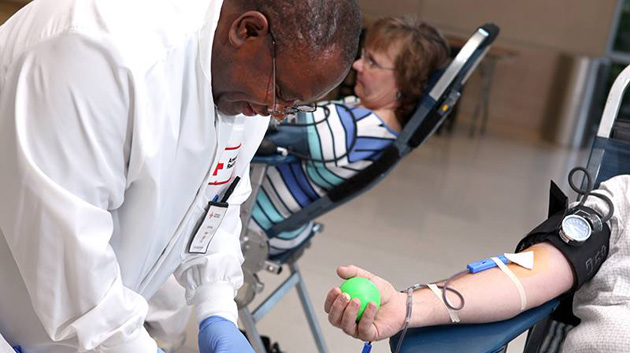 The American Red Cross will conduct at blood drive Oct. 8, 9 and 10 from 11 a.m. to 5 p.m. each day in Sarratt Student Center, Room 216/220.
To schedule an appointment to donate, visit redcrossblood.org and enter the sponsor code "Vandy19." Walk-ins also are welcome.
Each year, approximately 4.5 million Americans will die without blood transfusions. Following tragedies such as last year's Las Vegas mass shooting and in the aftermath of Hurricane Florence, your help is especially needed. Response to Hurricane Florence alone is expected to require up to 1,400 units of blood.
The event is hosted by the Vanderbilt Programming Board and the American Red Cross.