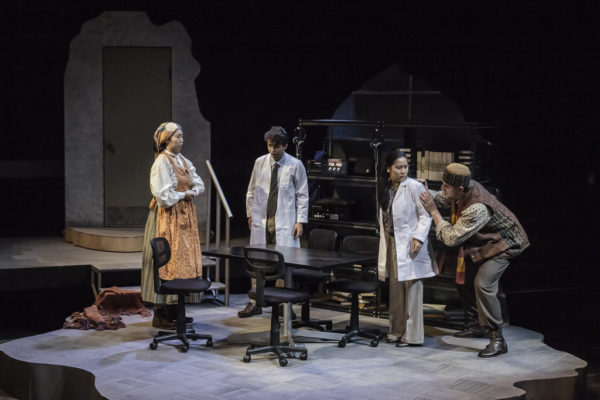 Vanderbilt University Theatre will open its 2018-19 season Friday, Oct. 5, with The Language Archive, a thought-provoking comedy that explores what is lost and what is found in the gaps between what we mean and what we say.
The production, directed by Leah Lowe, will be performed in Neely Auditorium at 8 p.m. Oct. 5, 6, and 13. Performances also are scheduled at 2 p.m. Oct. 7 and at 7 p.m. Oct. 11.
"Our student cast, which ranges from first-year students to seniors, has embraced this moving story, which deals with the concept of personal loss in surprising ways," said Lowe, associate professor of theatre and department chair. "The protagonist, George, is a linguist who specializes in dying languages, but he can't figure out what to say to his wife, Mary, to keep her from leaving. Meanwhile, Emma, a student of languages, has difficulty communicating to George, her associate at the language archive, that she loves him. These are rich, complex characters, and playwright Julia Cho challenges our expectation of what constitutes a happy ending."
Lowe collaborated with Nathalie Porter and Felekech Tigabu from the Center for Second Language Studies to collect samples of Vanderbilt community members speaking 27 different languages for use in the production's soundscape.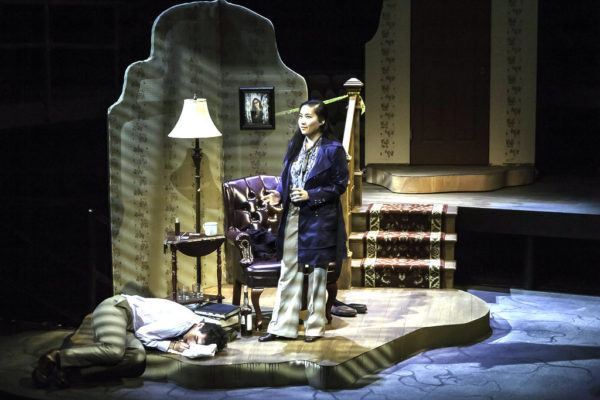 Phillip Franck, associate professor of theatre, was especially interested in the lighting opportunities for this production, where he is serving as the lighting/scenic/sound designer. Meanwhile, Alexandra Sargent-Capps, principal senior lecturer in theatre, created the costumes, and Matthew Stratton, principal senior lecturer in theatre, is technical director for the production.
Nashville actress Nettie Kraft, who previously served as a dialect coach for the television show Nashville, also worked with the cast.
General admission for show is $10. There are reduced prices for students. Reserve tickets here, or pick them up at the Sarratt Box Office.