This fall, Vanderbilt welcomed the second cohort of fellows in the Academic Pathways Postdoctoral Fellowship program, developed to serve as a bridge between academic training and entry-level faculty positions with a particular emphasis on scholars with diverse backgrounds and experiences.
In addition to a traditional postdoctoral research experience, the Academic Pathways program provides fellows with professional development training, to enable them to develop the "soft skills" that are so important for success in today's academic setting, as well as a robust mentoring framework. The program run by the Office of Postdoctoral Affairs in the Vanderbilt Graduate School is sponsored by the Office of the Provost with additional funding from the Alliances for Graduate Education and the Professoriate of the National Science Foundation.
"I am grateful that we're able to bring these exceptionally talented young scholars to Vanderbilt," said Clare McCabe, Cornelius Vanderbilt Professor of Engineering, associate dean of the Graduate School and director of the Office of Postdoctoral Affairs and Academic Pathways program. "I'm looking forward to seeing all that they achieve during their time here."
The four new fellows are working with faculty in the College of Arts and Sciences, the School of Engineering, the Owen Graduate School of Management, and Peabody College of education and human development.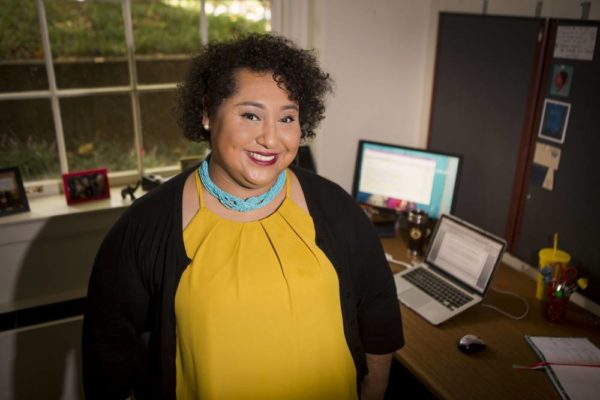 Stephany Cuevas earned her doctor of education from the Harvard Graduate School of Education with a dissertation focused on parental engagement in post-secondary education with undocumented Latino parents. In her postdoctoral work she will explore the outcomes and experiences of Latino students in the Tennessee Promise Program under the mentorship of Angela Boatman, assistant professor of public policy and higher education, and Brian Christens, associate professor of human and organizational development. Her work draws from her own experiences as a Latina who grew up in an underserved community in Huntington Park, California, and is committed to combating the inequality she and many Latino students experience.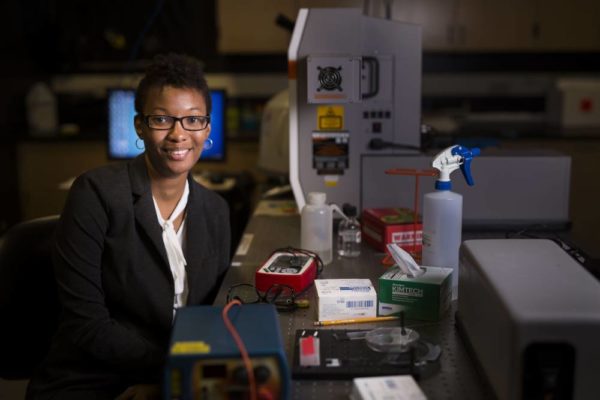 Andrea Locke obtained her doctorate in biomedical engineering from Texas A&M University, where she also completed her bachelor's degree. She specialized in developing affordable, portable and rapid point-of-care devices for monitoring of glucose levels for improved diabetes management, detection of oral cancer and determination of gut function. At Vanderbilt, she will be mentored by Anita Mahadevan-Jansen, Orrin H. Ingram Chair in Biomedical Engineering, where she can expand her expertise in in vitro detection to designing in vivo diagnostic tools. Andrea will be applying in vivo Raman spectroscopy for rapid detection of inflammation and infection in children, while investigating alternative ways of developing non-invasive approach using Surface Enhance Raman Spectroscopy (SERS).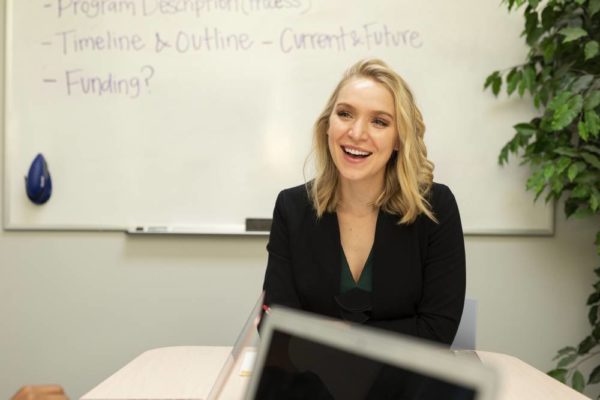 Kendall Park received her doctorate from Princeton University in sociology. Her research focused on social business models and corporate social responsibility, specifically in the context of B Corp certification. Kendall obtained her bachelor's degree in sociology and psychology from Vanderbilt and is returning to Vanderbilt for postdoctoral studies. As an Academic Pathways fellow, she will explore how economic development social enterprises affect workers across the supply chain, under the mentorship of Bart Victor, Cal Turner Professor of Moral Leadership, and Bruce Barry, Brownlee O. Currey, Jr., Professor of Management. Her work also aligns with the Turner Family Center for Social Ventures at Vanderbilt, which explores the role of the market in solving society's biggest challenges.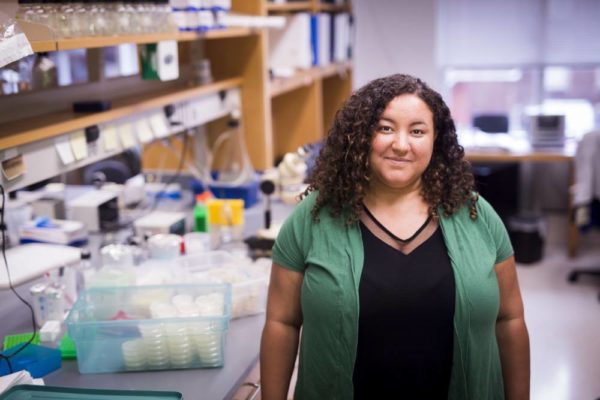 Jamie Stern completed her doctorate at the University of Vermont in cellular, molecular and biomedical sciences. There she developed and used chemical, physical and biological techniques to study the behavior and structure of Tau, a protein associated with microtubules, in vitro. At Vanderbilt, under the mentorship of David Miller, professor of cell and developmental biology, Jamie wants to expand those studies into a model organism, c.elegans, and explore the neural impact of Tau throughout the organism. Jamie is also passionate about mentoring and supporting other women, which she started doing during her Ph.D. and wants to continue during her postdoctoral work.
The deadline for the 2019 Academic Pathways Fellowship is Nov.1. Finalists for the fellowship visit Vanderbilt in late February and meet with faculty and students from prospective host departments to present their work, exchange ideas and develop a research concept. The on-campus visit concludes with a capstone symposium, including research presentations by finalists and a brief summary of a collaborative research concept. For questions and additional information regarding Academic Pathways, please contact academicpathways@vanderbilt.edu.