Media Inquiries
Latest Stories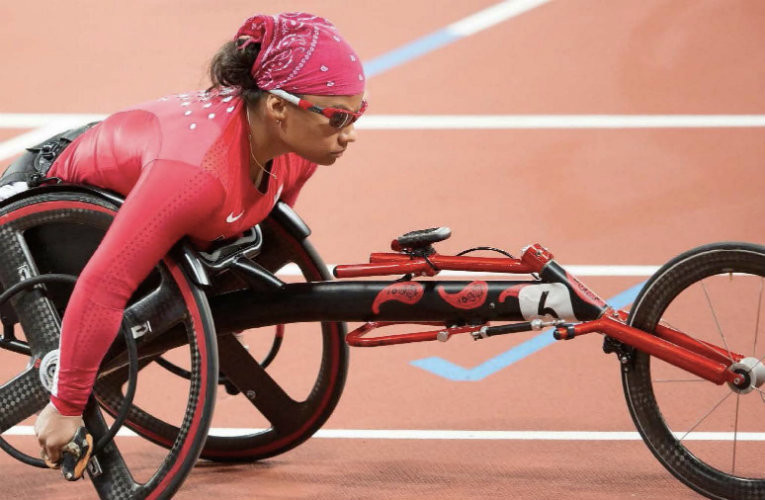 Anjali Forber-Pratt, an elite wheelchair racer who teaches at Vanderbilt University's Peabody College of education and human development, will discuss "The Paralympic Movement" at McGugin Center Oct. 9. Forber-Pratt's talk, which is part of the Sports and Society Initiative's new series, "A World of Possibilities: Examining the Olympics from Diverse Angles," will be from 11:30 a.m. to 1 p.m. in the Football Meeting Room.
Forber-Pratt's research interests include disability identity, inclusion, disability sport and work related to disability activism. Her research is being used to design better interventions to support individuals searching for meaning around their own disability and families adjusting to disability.
In addition to her work in academia, Forber-Pratt is the 2011 wheelchair racing World Champion in the 200m and holds two bronze medals after taking part in the Paralympic Games in Beijing and the 2012 Paralympic Games in London. A passionate advocate for accessibility and inclusion, she received the Athletes in Excellence Award in 2017 from The Foundation for Global Sports Development in recognition of her dedication to service and advocacy.
During this interactive session Oct. 9, Forber-Pratt, who is an assistant professor of human and organizational development, will discuss the present state of the Paralympic Movement and the achievements and challenges that athletes with disabilities face.
The program is free and open to the public and light refreshments will be served. Paid parking is available in the 25th Avenue Garage, located at the corner of 25th Avenue South and Highland Avenue.
To find books and resources on the Paralympic Movement, visit the Sports and Society research guide that was developed by Vanderbilt Librarian Pam Morgan.
Visit the Sports and Society Initiative website for information on upcoming programs.