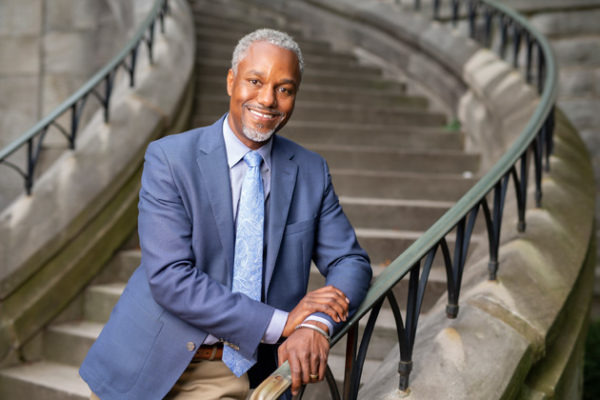 A welcome reception for new Vice Chancellor for Equity, Diversity and Inclusion and Chief Diversity Officer James E. Page Jr. is scheduled from 2 to 4 p.m. Thursday, Sept. 27, in the Kirkland Hall second-floor lobby.
Since joining the Vanderbilt community in August, Page has dedicated himself to several efforts, including joining with Vice Chancellor for Administration Eric Kopstain to establish an integrated and collaborative approach to studying and addressing the key issues facing the broad array of women staff at Vanderbilt. This effort is being undertaken in partnership with Provost and Vice Chancellor for Academic Affairs Susan R. Wente, who recently announced a planning phase for initiatives focused on women faculty, students and postdoctoral trainees in the provost's academic affairs areas.
"My family and I would like to thank the entire Vanderbilt community for their very warm welcome as we've settled into our new life here in Nashville," Page said. "I am humbled, inspired and energized by the many staff, faculty, students and community members I have met over the past few weeks. I look forward to partnering with all of you as we continue to build a community that thrives on dignity, respect and trust and embodies the values of equity, diversity and inclusion."
All Vanderbilt community members are invited to attend the reception. Light refreshments will be served.
Learn more about Page and the Office for Equity, Diversity and Inclusion. >>