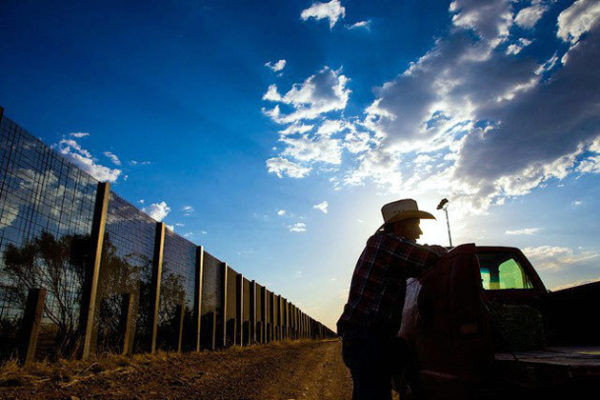 Three USA Today journalists who helped produce a 2018 Pulitzer Prize-winning in-depth report on the challenges and impact of building a wall along the U.S. border with Mexico will speak Oct. 3 at the John Seigenthaler Center.
"The Wall: Untold Stories, Unintended Consequences" is the first of three talks that are part of the Seigenthaler Series for fall 2018. The event, which includes a reception with the speakers, will be from 6 to 8 p.m.

The panelists are:
Laura Gomez, a reporter who traveled the 2,000-mile border by car to document stories with residents through video and print;
Annette Meade, innovation director of the Gannett Innovation Lab and one of the project's team leaders;
Mitchell Thorson, an interactive graphics editor whose work helps tell the story of the terrain and communities along the border.
"The Wall" received the 2018 Pulitzer Prize for Explanatory Reporting. One of the project's goals was to inspire more thoughtful conversation among citizens about U.S. laws and policies along the Southern border.
The final two talks for the Seigenthaler Series are by Marc Perrusquia, author of A Spy in Canaan, on Oct. 15; and Marvin Kalb, author of Enemy of the People, on Nov. 12.
The Seigenthaler Series, co-sponsored by Vanderbilt University, honors the First Amendment Center's late founder, John Seigenthaler. The talks are designed to explore emerging issues involving the media and the nation's most fundamental freedoms.
In addition to Vanderbilt, the co-sponsors are the First Amendment Center, John Seigenthaler Chair of Excellence in First Amendment Studies at MTSU, Overby Center for Southern Journalism and Politics at the University of Mississippi, The Tennessean, Vanderbilt Student Media, WNPT, and Society of Professional Journalists.
The discussion and reception are free and open to the public. For event-planning purposes, please RSVP.