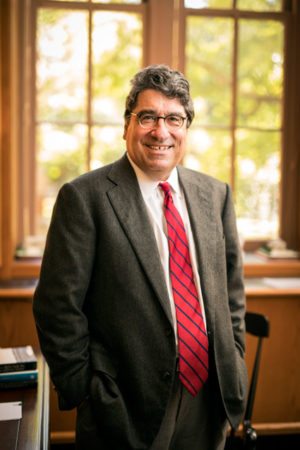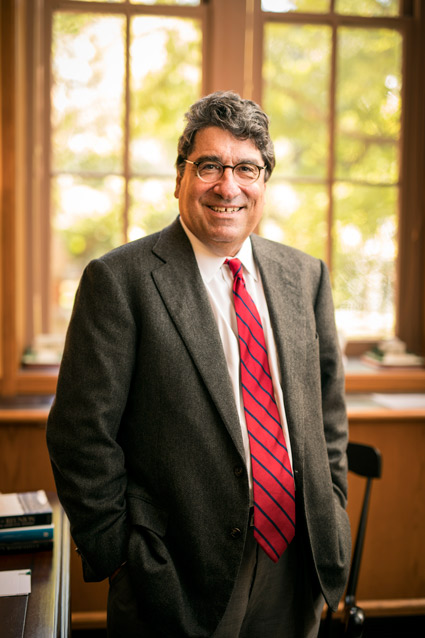 The Vanderbilt Leadership Academy welcomed its eighth cohort of learners this fall.
Established in 2011 by Chancellor Nicholas S. Zeppos, the nine-month experience brings together a diverse group of university leaders from academia and the administration to build knowledge, passion and expertise to further the mission of the university and learn the meaning of leading by example.
Administered by the Division of Administration's Human Resources, participants are nominated by the chancellor, vice chancellors and executive leaders and participate in sessions featuring internal and external speakers and roundtable lunches with senior leaders, and that examine case studies relevant to the course.
"Bringing together different groups of people to explore, learn and exchange ideas are the core values we are built on as a university," said Zeppos. "The complex issues and problems of today's world will be shaped and solved by the innovative and thoughtful leaders that we bring together in this academy."
More than 175 members of the Vanderbilt community have completed the program since its inception.
"Being a leader at this university is a privilege and honor and one that comes with great responsibility," added Zeppos. "Investing in their development as ambassadors of equality, scholarship and integrity helps strengthen our institution to better serve our students, community and the world."
The class of 2018-19 includes:
Terrah Akard, associate professor of nursing, School of Nursing
Holly Algood, assistant professor of medicine, School of Medicine
Ellen T. Armour, Rhodes and Leona B. Carpenter Associate Professor of Feminist Theology, Divinity School
Mario Avila, director, Turner Family Center for Social Ventures, Owen Graduate School of Management
Rick Burr, assistant chief of police, Public Safety
Andre Christie-Mizell, dean for undergraduate education, College of Arts and Science
Wonder Drake, professor of medicine, School of Medicine
Daniel Dubois, executive director of marketing solutions, Division of Communications
Lynn Maddox, program director, Division of Public Affairs
John A. McLean, Stevenson Professor of Chemistry, Department of Chemistry
Chris Meyers, assistant dean for student affairs, Law School
Priti Mody, investment manager, Office of Investments
Padma Raghavan, vice provost for research, Office of the Provost
Patrick Retton, chief business officer, College of Arts and Science
Susan Sharp, senior director of donor relations, Development and Alumni Relations
Leigh Shoup, chief of staff, Division of Administration
Masood Sidiqyar, director of security operations, Enterprise Infrastructure and Security Services
Paul Speer, professor of human and organizational development, Peabody College
Kyla Terhune, associate professor of surgery and of anesthesiology, School of Medicine
Angela Vogeli, associate general counsel, Office of the General Counsel
Alison Wenzel, assistant athletic director, Athletics
Brock Williams, associate athletic director, Athletics
Catherine Wood, executive director, Benefits, Human Resources