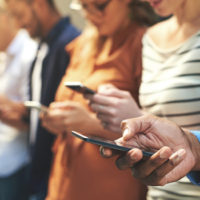 In recognition of National Preparedness Month, the Federal Emergency Management Agency will perform a nationwide test of the Emergency Alert System (EAS) and Wireless Emergency Alert (WEA) on Oct. 3. The test if rescheduled from Sept. 20.
This will be the first nationwide test of the WEA, in which all cell phones will receive the test message.
In addition to a message on all cellphones, the test will include broadcast on radio and television, similar to the monthly EAS test messages.
According to FEMA, "The WEA system is used to warn the public about dangerous weather, missing children and other critical situations through alerts on cell phones."
For more information on how you can prepare for this test, visit the FEMA website.
For more information on this test, visit www.ready.gov/alerts.