John Bradley named director of Writing Studio
by
Ann Marie Deer Owens
Sep. 14, 2018, 2:00 PM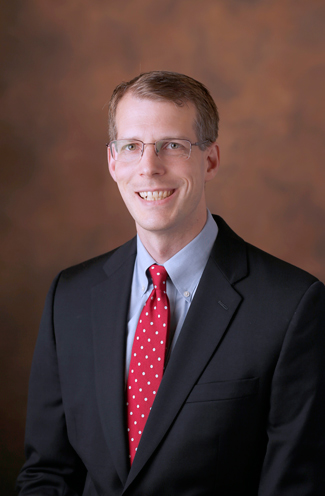 John Bradley has been named director of the Writing Studio and Tutoring Services after serving in the interim position since January.
In his work, Bradley places a strong emphasis on the one-on-one interactions between mentor and students as they learn to write, and he has conducted research into the learning experience of undergraduate and graduate student writing consultants. "Such meetings act an as essential opportunity for students to be heard, to ask questions, and for us to collaborate in working toward answers," he said.
Bradley came to campus in 2012 as an assistant director of the Writing Studio and a senior lecturer in English. His research expertise is 20th-century and contemporary American poetries, with a particular interest in movements that push the boundaries of what readers expect from poetry, such as ecopoetry.
"I feel very fortunate that we were able to hit a home run with this hire, who is already a strong part of our Vanderbilt team," said John Sloop, associate provost for education development and technologies and professor of communication studies. "John Bradley has the perfect set of skills to lead the Writing Studio forward."
"Last year the Writing Studio's staff of 33 undergraduate, graduate and professional writing consultants held over 4,300 appointments with Vanderbilt writers of all levels—from undergraduate and graduate students to postdoctoral fellows and faculty," Bradley said. "In addition, the staff conducts a wide variety of workshops with campus partners and organizes events such as the Dissertation Writers Retreat series and the Undergraduate Writing Symposium."
Prior to joining Vanderbilt, Bradley served for a year as interim associate director of the University of Wisconsin-Madison Writing Center.
Bradley was also an associate lecturer in the UW-Madison Department of English, from which he earned a master of arts and doctorate. He received his bachelor of arts in English and German from Wake Forest University.