The Office of the Provost has launched the Faculty Gateway, a new web portal that coalesces a wide array of faculty resources and relevant information onto a single webpage.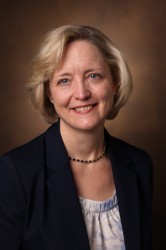 Faculty can access the gateway from the Vanderbilt homepage, via vanderbilt.edu/faculty or the Office of the Provost homepage. In the future, it also will include a link to a new faculty events page, sortable by event type.
"Over the past few years we've enhanced and grown our resources that support faculty professionally and personally," said Provost and Vice Chancellor for Academic Affairs Susan R. Wente. "This web portal will help faculty easily review the offerings and find the resources that fit their needs."
The Faculty Gateway includes links to services ranging from faculty development, teaching and research support to information about child care, finding a doctor and area schools. The resources featured on the webpage are broken down into six main categories:
faculty development and administration
teaching and learning
work/life balance resources
campus resources
new faculty
shared governance
The gateway also will feature an up-to-date feed of faculty news as well as links to human resources, business applications, and public relations, web and media resources.
Faculty are encouraged to provide suggestions and feedback about the gateway by completing this brief online form.