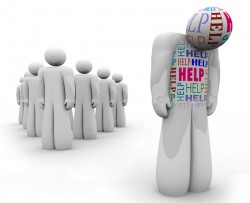 September is National Suicide Prevention Awareness Month.
While not every person with depression has suicidal thoughts, those with suicidal thoughts are usually experiencing severe depression, anxiety, loss or acute stress. Contemplating suicide is not a sign of weakness, but it is a clear indicator of how much pain a person is experiencing.
Work/Life Connections–EAP offers the below resources to assist in learning more about how to identify and help those who may be contemplating or talking about plans to harm themselves:
If someone is in immediate danger, call 9-1-1 or take them to the nearest hospital emergency department. 
Learn more about warning signs and risk factors from the Suicide Prevention Resource Center.
The Kognito-At-Risk training helps faculty and staff learn to recognize signs of psychological distress in young people. The information, however, can apply to anyone.
Read the article by Work/Life Connections–EAP titled, "What Do I Say When Someone is Talking about Suicide?"
Vanderbilt employees can call Work/Life Connections–EAP for a confidential appointment or consultation at (615) 936-1327.
If you are not a Vanderbilt employee, you can call one of the following for more information or support:

National Suicide Prevention Lifeline: 1-800-272-8255
United Way of Middle Tennessee Crisis Help Line: 211 or 615-244-7444