CFT's Teaching Digital Literacies learning community offers fall conversations
Sep. 10, 2018, 7:00 AM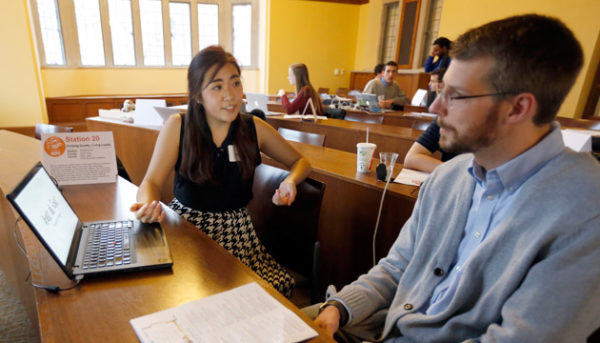 How can faculty and other instructors prepare students for a world where they both consume and produce media in a variety of forms?
The Center for Teaching's new "Teaching Digital Literacies" learning community explores ways to teach digital literacies and the skills and competencies students need to thoughtfully learn, participate in, and contribute to our digital and multimedia culture.
Fall conversations, scheduled for Sept. 14, Oct. 16 and Nov. 13, will focus on critical media literacy, multimodal assignments, and participating in online communities.
For more information and to sign up for a conversation, visit the CFT's learning communities website.