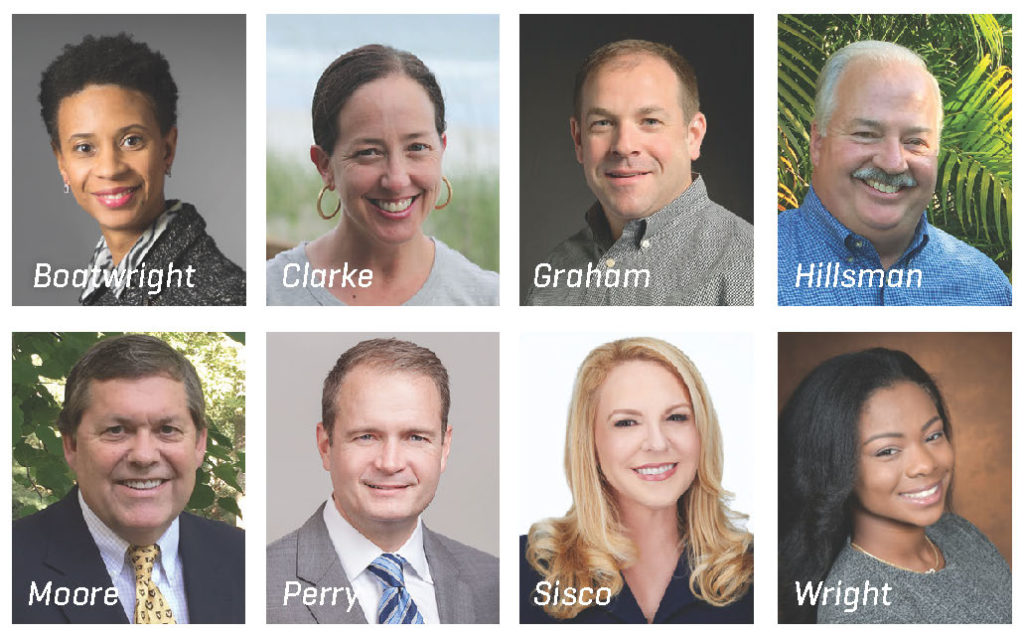 The Vanderbilt Alumni Association Board announces new leadership and the addition of eight new members. On July 1, Dan Lovinger, BA'87, replaced Perry Brandt, BA'74, JD'77, as president, and Tim Warnock, BA'84, became president-elect. Each will serve a two-year term.
"I look forward to working with each of these new members," Lovinger said. "Through their philanthropy and many volunteer roles, they have been great supporters for Vanderbilt and bring a variety of insight and experience to the board."
These alumni will serve a three-year term on the Alumni Association Board:
Dr. Makeba Williams Boatwright, BS'98, director of obstetrics and gynecology at the University of Wisconsin, Madison;
Debbi Clarke, MEd'98, consultant to the provost and executive vice chancellor, University of North Carolina, Chapel Hill;
Todd Graham, BE'96, of McLean, Virginia, senior associate with technology consultants Booz Allen Hamilton;
Jim Hillsman, BA'79, of Fort Myers, Florida, partner at Surety Lender Services;
Terry Moore, BE'81, of Knoxville, Tennessee, principal at Adcredo and vice president for executive services at Info-Tech Research Group;
Will Perry, BS'92, of Marietta, Georgia, managing director at PricewaterhouseCoopers; and
Michelle Peden Sisco, BA'88, of Tampa, Florida, circuit court judge for the state's 13th Judicial Circuit.
Additionally, the Vanderbilt Board of Trust selected Kenya Wright, BA'18, of Brooklyn, New York, to serve on the Alumni Association Board as young alumni leader before joining the Board of Trust for a two-year term July 1, 2021.
Learn more about the Vanderbilt Alumni Association Board at vuconnect.com/board.
—MATT ANDERSON