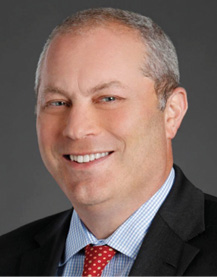 Vanderbilt will always be a special place for me and my family. My wife, Linda Watson Lovinger, is a graduate (BA'87), as are my two eldest sons, Nicholas (BA'15) and Thomas (BA'17). Our third son, Joseph, is a proud member of the Class of 2020. It is an honor to serve as president of your Vanderbilt Alumni Association.
I believe deeply in the transformative experience Vanderbilt provides, and I give back as both a volunteer and donor to support our amazing university. I know many of you share that passion. I look forward to highlighting ways you can get involved as a volunteer in the future, but first I want to share how we can all support Vanderbilt philanthropically.
For long-term sustainability, consider creating a scholarship or funding an endowed chair for a leading faculty member. Scholarship support helps make a Vanderbilt education accessible to the most talented students in its applicant pool.
An endowed chair serves as the highest honor for a professor. These chairs are essential for the university to recruit and retain a first-rate faculty. They are amazing people—as you know from your own experience—who make Vanderbilt extraordinary.
Also providing endowment support through a planned gift, such as bequests and life income gifts, will allow you to carry on a legacy in perpetuity.
Many opportunities are available to help the university address critical needs through recurring current-use support. Commit to making a gift of any size to your Vanderbilt school, athletics, or any area of campus that matters to you. Support our no-loan financial aid program, Opportunity Vanderbilt, or consider special programs like Experience Vanderbilt, which helps undergraduates on financial aid to participate in valuable extracurricular programs.
You can make this annual support with the confidence that you will positively impact the Vanderbilt student experience. Any size gift matters. Last fiscal year, gifts of less than $100 added up to $1.8 million.
I encourage you to visit giving.vanderbilt.edu to learn more about the ways in which you can provide meaningful support to the students, faculty and programs of our university.
—DAN LOVINGER, BA'87
---