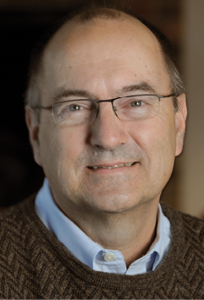 An expert on new product development and strategic planning, Gary D. Scudder, James A. Speyer Professor of Production Management and professor of operations management, died June 13 in Nashville. He was 65 years old.
Scudder came to Owen in 1990 from the Carlson School of Management at the University of Minnesota. During the course of his career, he helped corporations and students build new products and technologies more strategically and quickly. Scudder consulted with multinational corporations like United Airlines, 3M, Motorola, RR Donnelley and Bridgestone. He taught the core MBA business strategy course, along with classes in operations strategy, technology management and manufacturing strategy. Scudder also taught courses in the Executive MBA program and in Executive Education.
Scudder's research earned him several accolades, including two of the most prestigious awards from the Production and Operations Management Society: the Wick Skinner Award and the Stan Hardy Award. He was honored by Owen for his work in the classroom with the Dean's Teaching Award and the James E. Webb Teaching Award.
Scudder dedicated a significant amount of time and energy to service, at Vanderbilt and in his community. In addition to participating in and chairing dozens of committees at Owen and Vanderbilt, he sat on the church and school boards of Christ Presbyterian Church in Nashville.
"Gary loved people and always had an open office door," says Dean M. Eric Johnson. "Generations of students found him to be a ready ear, interested in their careers and life. Young faculty, including myself 25 years ago, found Gary to be a patient mentor.
"He always wanted to hear updates about Owen colleagues and alumni. With a cellphone never out of reach, he constantly dashed short messages to congratulate and encourage those in his life. We will miss those messages."
He is survived by his wife, Marti; daughter Sarah Scudder Morrison, BS'03, MEd'04, and her husband, Chris Morrison, BA'03; son David Scudder, MD'19, and his wife, Hannah; and four grandchildren.