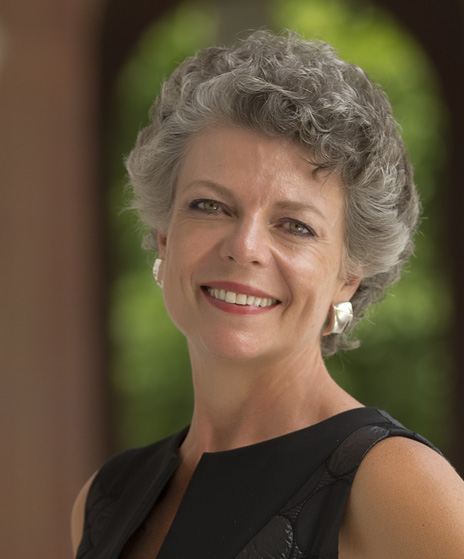 By Kurt Brobeck
Camilla P. Benbow, Patricia and Rodes Hart Dean of Education and Human Development, has announced several new appointments within Peabody College's administrative offices.
In the Office of the Dean, Craig A. Smith, associate dean for undergraduate affairs and associate professor of psychology and human development, has been appointed senior associate dean. The new title better reflects the full scope of Smith's responsibilities in areas like faculty affairs and academic curriculum. "Craig has actually been carrying out these duties for some time," said Benbow, "but they have not been reflected by his title until now."
During the spring semester, Jeannette Mancilla-Martinez, associate professor of literacy instruction, was appointed associate dean for graduate education.
In August, Reena Lichtenfeld joined the dean's office in a new position as assistant dean for enrollment management. Lichtenfeld was previously an independent consultant with the firm Ruffalo Noel Levitz.
Leslie Kirby, BA'92, MS'96, PhD'99, principal senior lecturer in human and organizational development, has been appointed Peabody's director of immersion experiences. The new position will advance the college's efforts in concert with Vanderbilt's Academic Strategic Plan.
Hasina Mohyuddin, MBA'98, MS'14, has been appointed director of equity, diversity and inclusion, a new position reporting to Sharon Shields, PhD'76, who continues as associate dean for professional education. Mohyuddin will complete her doctorate in community research and action this fall.
Meghan Mundy, BS'92, MEd'95, PhD'03, will now lead the Peabody Office of Professional and Graduate Education, while Courtney Mullane, MEd'16, will serve as assistant director.
"Our goal with all these moves is to provide better services and support for the excellent faculty, students and staff at Peabody," Benbow said.
During spring and summer, Peabody made a number of other appointments and hires to enhance its functions:
Chris Vanags was appointed director of research initiatives, working closely with Associate Dean for Research David Dickinson.
Susan Burns, MA'74, EdD'09, was named director of online learning.
Anna Bolin joined the dean's office as administrative assistant.
Angela Beard was promoted to administrative operations coordinator.
Jill Townsend joined the staff as a graphic designer and resource for web development.
Lyle Jackson rejoined the staff as videographer.