Immersion pathways workshops begin Sept. 3
by
Nicholas Moore
Aug. 30, 2018, 2:55 PM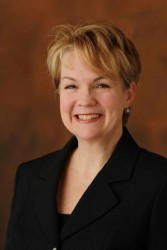 A series of Immersion Vanderbilt pathways workshops, which help first-year students launch their immersion experiences, kicks off Sept. 3 at The Martha Rivers Ingram Commons. A partnership among the Office of the Associate Provost and Dean of Residential Faculty Vanessa Beasley, the Office for Equity, Diversity and Inclusion and the Office of Immersion Resources, the workshops are designed to help students identify avenues to follow while pursuing their immersion projects.
"The workshops are targeted opportunities for first-year students to explore the four pathways of Immersion Vanderbilt," said Interim Dean of The Ingram Commons Gregory Melchor-Barz. "In many ways, these workshops function as launching pads for students to develop their interests and curiosity regarding immersion. We'll couple these with thematic Dean's Dinners that intentionally bring immersion into the spaces where first-year students live—the Commons Center and the Dean's Residence."
Two heads of house on The Ingram Commons are among the faculty leading workshops. The workshops will focus on four areas:
Gregory Melchor-Barz, interim dean of The Martha Rivers Ingram Commons (Vanderbilt University)

Civic and professional – led by Christopher Rowe, professor of the practice of engineering management

Creative expression – led by Gregory Melchor-Barz, professor of musicology (ethnomusicology)
Research – humanities research will be led by Ole Molvig, assistant professor of history and of physics, and the biological research pathway by Alyssa Hasty, Cornelius Vanderbilt Professor of Molecular Physiology and Biophysics and faculty head of Murray House
International – coordinated by Chalene Helmuth, senior lecturer in Spanish and faculty head of Sutherland House
In addition, faculty, undergraduate and graduate students, alumni and staff are scheduled to participate in the workshops. A full schedule of the workshops is available on the Immersion Vanderbilt website.