Women's Center presents Work-Life Workshop, Parenting Group
Aug. 29, 2018, 2:54 PM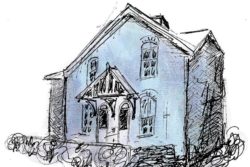 The Margaret Cuninggim Women's Center will host its first Work-Life Workshop of 2018-19 on Monday, Sept. 10.
"Managing Conflict and Reducing Stress Together in Circle" is scheduled from noon to 1 p.m. in Sarratt Student Center, Room 216/220. Join us for a lunchtime professional development opportunity discussing conflict management.
The Women's Center's Parenting Group will meet Thursday, Sept. 13, from noon to 1 p.m. in Sarratt 112.
The Parenting Group convenes monthly to discuss a specific topic related to parenting. Consistent attendance is not required for this group; come as you are able, and feel free to bring your lunch.
Questions? Please contact Rory Dicker at rory.dicker@vanderbilt.edu.