Media Inquiries
Latest Stories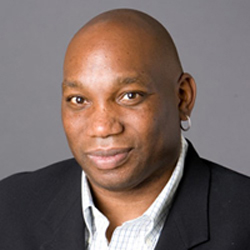 The Vanderbilt University Sports and Society Initiative will host best-selling author Howard Bryant on Tuesday, Sept. 11, as part of its new series, "A World of Possibilities: Examining the Olympics from Diverse Angles." The program is scheduled from 11:30 a.m. to 1 p.m. in the Football Meeting Room at the McGugin Center.
Bryant is a senior writer for ESPN The Magazine and ESPN.com and has made frequent appearances on ESPN programming such as SportsCenter and Outside the Lines. He is the author of several books, including The Last Hero: A Life of Henry Aaron, Shut Out: A Story of Race and Baseball in Boston, Sisters and Champions: The True Story of Venus and Serena Williams, and most recently, The Heritage: Black Athletes, a Divided America and the Politics of Patriotism.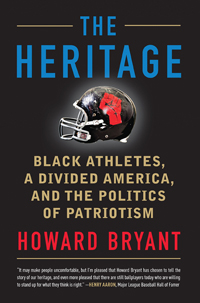 During his talk, Bryant will explore the intersection of politics and patriotism from the perspective of black Olympians. He also will discuss his new book, which is centered on the history of black athletes who used their platforms to advance equal rights for people of color and the current athletes who are continuing these efforts today.
This program is free and open to the public, and light refreshments will be served. Paid parking is available in the 25th Avenue Garage at the corner of 25th Avenue South and Highland Avenue.
For more information on this program and others in the series, visit Vanderbilt.edu/sportssociety.