The Office of the Dean of Students has welcomed new medical practitioners and wellness providers to campus to support the health and wellbeing of all Vanderbilt students through the new Student Care Network. The network is a system of health and wellness services and resources for the university's undergraduate, graduate and professional students.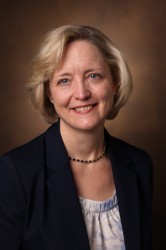 "In response to student feedback, we prioritized the recruitment of new staff in a variety of offices to provide our students with highly qualified providers with experience serving diverse college student populations," said Provost and Vice Chancellor for Academic Affairs Susan R. Wente. "As we seek to enhance our health and wellness services for students, we are delighted that so many skilled professionals have joined our campus community."
The new University Counseling Center, part of the Student Care Network, has experienced the greatest uptick in staff, including 10 new providers and nine trainees. The UCC replaced the Psychological and Counseling Center on July 1. Many of these new providers have expertise in serving the unique needs of various student populations, including, for example, graduate and professional, international, African American and black, and LGBTQI students, as well as other identity-based student populations.
To leverage the providers' expertise, build strong relationships with campus partners and provide students with tailored services, the UCC is also piloting a liaison program, where individual providers will work closely with specific centers, offices and student groups across the academic year.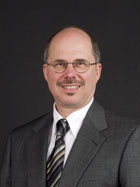 "The new staff across the Student Care Network have joined a community of student affairs professionals in the Office of the Dean of Students who are dedicated to encouraging the academic and personal success of Vanderbilt students. As we begin the academic year, I am excited to partner with them so that our students can access and receive the best care to meet their wellness needs and facilitate their Vanderbilt journey," said Associate Provost and Dean of Students Mark Bandas.
As part of the hiring and onboarding process and in coordination with Vice Provost for Inclusive Excellence Melissa Thomas-Hunt , the staff of the University Counseling Center, Center for Student Wellbeing, and Office of Student Care Coordination as well as the graduate life coach participated in a two-day cultural humility training with Telsie Davis, assistant professor of psychiatry and behavioral sciences at Emory University. The training focused on increasing cultural awareness, sensitivity and responsiveness in supporting Vanderbilt students.
Meet the new staff
Director
Psychologist
Therapists
Viviana Grice, LPC
Kim Koon, M.Ed., NCC
Kierra Landrum, M.Ed.
Kyle MacDonald, M.Ed., NCC, CPRP
Medical Providers
Ed Smith, M.D.
Heather Hemmeger, PharmD, MSN, PMHNP-BC
Kate Pedziwol, MSN, PMHNP-BC
Bhupendra Rajpura, M.D.
Trainees
Shabnam Brady
LaToya Favre
Beth Hunt
Office of Student Care Coordination
Lisa Clapper, MSW, LCSW, CCM
Cassanora Lampley, MS, LMFT
Katy Hurst, M.Ed., NCC
Stacey Satchell, MSEd, M.A., M.A.
Prevention Educator and Victim Resource Specialist
Housing and Residential Education
Assistant Director for Care Management