What's On My Mind: Upholding our core values
Aug. 21, 2018, 3:06 PM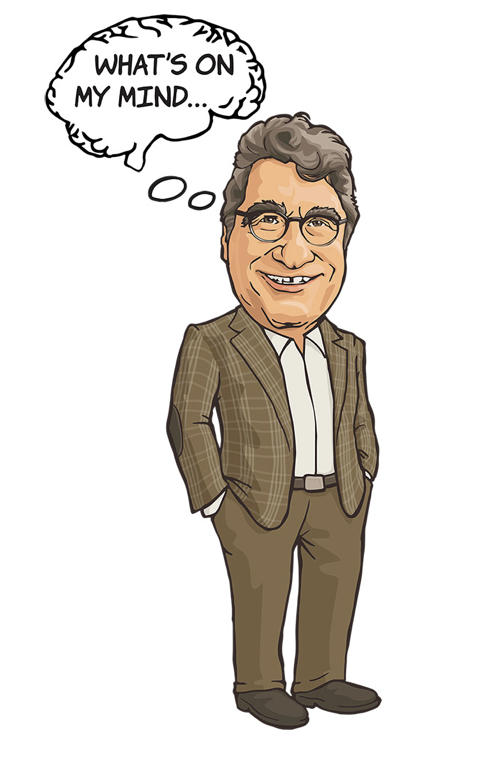 As we begin this new academic year, I'm optimistic about Vanderbilt's future, and I know that the vitality of our diverse community strengthens our ability to pursue the opportunities ahead.
Creativity. Innovation. Collaboration. Discovery. These traits, coded into Vanderbilt's DNA, have propelled us forward. To keep us on the leading edge and moving forward in our mission, we must also ensure that diversity and inclusion permeate every aspect of our work.
We've just released the university's annual impact report, which highlights how our community has worked together to drive progress for our academic and research mission and our vision for an increasingly equitable and inclusive culture.
Our nation has made progress in civil rights and social justice over the last half-century, but all you have to do is read the daily headlines and hear the experiences of many of our friends and colleagues to know that battles for justice and equality are ongoing.
I know that together we can continue to advance, in spite of setbacks. I know this because, here at Vanderbilt, at our core, we are optimists. As educators and researchers, we fundamentally believe that there are solutions to society's challenges and that progress is always possible.
I ask you today to join together and fight for our values. Make a personal commitment to equity, diversity and inclusion. This means that we each treat every member of our community—faculty, staff and students—with respect. Our actions need to be free of discrimination, bigotry or harassment of any kind.
What does that look like?
Inclusion means bringing different voices to the table, whether you're starting out on a project or making major policy decisions, and listening to every perspective.
Inclusion means learning to have constructive, respectful discussions with people with different ideas and opinions.
Inclusion means opening your circle to actively include others, whether you're talking about a research project, developing curriculum or just going to lunch.
Against the backdrop of major global challenges, there must be places where people can come together with fact-based civil discourse to solve problems. That's our aspiration here at Vanderbilt, and we will expand these efforts to be a model for how our broader society navigates problems and solutions.
Vanderbilt, and universities across the country, can serve as conveners of difficult conversations, bringing together the diverse expertise, experiences and points of view that light the way to solutions that can foster real change. That's how we build pathways to the future.
I'm excited to welcome James E. Page Jr., our new vice chancellor for equity, diversity and inclusion, into the Vanderbilt family. He's a proven leader in building an inclusive culture. I'm looking forward to the impact he can have in partnership with all areas of our extraordinary institution.
We are all-in on diversity and inclusion because our mission demands nothing less. Our investments in Opportunity Vanderbilt, residential colleges, our faculty, trans-institutional research and more make us stronger. Our commitment to core values—inclusion, discovery, collegiality, collaboration, respect for others' ideas and opinions, civil discourse—allows us to advance our vision to create and deploy the knowledge, ideas and leaders that can drive positive change in the world.
The time is now. Let's get to it.
What's On My Mind is a regular column from Vanderbilt University Chancellor Nicholas S. Zeppos on the life, people and mission of Vanderbilt University and issues affecting higher education today. Share your thoughts at chancellor@vanderbilt.edu.
This message was originally shared with the Vanderbilt community on Aug. 21, 2018.