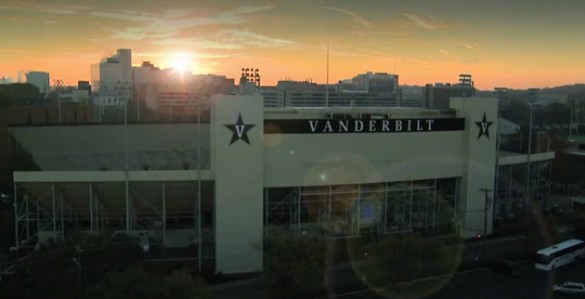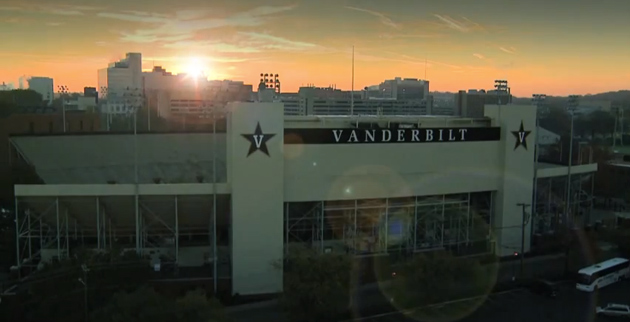 Vanderbilt University and Vanderbilt University Medical Center are offering tips for those planning to check out Beyoncé and Jay-Z's "On the Run II" tour stop at Vanderbilt Stadium on Thursday, Aug. 23. The concert is scheduled to start at 7:30 p.m.
Traffic and parking
Expect traffic changes and heavy volume near Vanderbilt leading up to the concert.
Vanderbilt University Public Safety is making adjustments to parking and traffic flow to accommodate load-in for the concert and the influx of concertgoers to campus. VUPS seeks to limit the impact on the Vanderbilt community, as well as to guests and patients seeking to access the university and Vanderbilt University Medical Center.
Among the expected changes:
Jess Neely Drive will experience periodic lane closures/road closures from Natchez Trace to 25th Avenue South from Aug. 18 through Aug. 25.
Natchez Trace will experience periodic lane closures/road closures from Children's Way to Kensington Place from Aug. 18 through Aug. 25.
Medical Center staff members whose vehicles normally remain in the N Lot after 5 p.m. will be asked to park in alternate locations on Aug. 23. These parkers will receive specific information about their parking alternative.
Those who park in the 25th Avenue Garage may park there as usual but should be aware that between 5 p.m. and 8 p.m. on Aug. 23 the garage and the streets around it will be congested with people coming to campus for the concert.
All roads will continue to be accessible for emergency vehicles.
University Vandy Vans and VUMC Shuttle buses will adjust their routes accordingly due to the lane closures.
VUPS will continue to communicate with partners in Parking Services and VUMC Parking and Transportation Services to minimize the impact to everyone's commute and parking during the week.
On the day of the concert, additional officers will be staffed to assist with traffic control for those commuting to and from campus as well as for concertgoers.
Health and safety
Heat-related illness will be the No. 1 concern for Vanderbilt LifeFlight's Event Medicine team, which is serving as the official Emergency Medical Services (EMS) provider for the concert.
More than 50 health care professionals will staff the concert, including physicians, nurses, paramedics and advanced EMTs. There will be three designated first-aid areas where attendees can seek assistance.
"Heat exhaustion is our primary concern for summertime outdoor concerts," said Dr. Jared McKinney, associate professor of emergency medicine and medical director for LifeFlight's Event Medicine team. "Spectators may start lining up hours early in the hot sun and can be unprepared for the effects of the heat."
McKinney has overseen emergency medical services for more than 1,000 events during the past year, providing coverage for millions of people.
He stressed that simple tips can help attendees avoid heat-related issues. He recommends that, as a preventive measure, people should drink water even if they don't feel thirsty.
"By the time you feel thirsty, you are often already dehydrated. If you are feeling light-headed or dizzy or experience headache, nausea, vomiting or other concerning symptoms, please ask for assistance to get to the first-aid tent or ask for evaluation from one of our medics," he said.
Alcohol can intensify the consequences of exposure to the heat and worsen dehydration, which can lead to impaired judgment and lack of recognition of the signs and symptoms of heat exhaustion. Further, it can interfere with the body's ability to sweat, which is a natural cooling mechanism. The first step toward treating heat-related illness is to cool the body and infuse appropriate fluids for re-hydration, which means alcohol should not be consumed in lieu of water or electrolyte-replacing sports drinks.
McKinney also encourages wearing light colors and to keep clothing airy to encourage circulation.
He also advises if you're going to be standing in line during daylight hours, don't forget to use sunscreen, and use it often. Sunburn can curb your short-term fun and may have long-term ramifications including premature skin aging and skin cancers.
Accessing Vanderbilt Stadium
Searches will be conducted at each stadium entrance using normal practices and procedures, including the use of hand-held metal detection. No large bags or backpacks will be allowed. Some smaller bags are permitted—concertgoers should familiarize themselves with the stadium's bag policy. Also, cameras will be limited to lenses of no more than 3 inches.
Also, the following is NOT permitted inside the stadium:
Weapons – All weapons are prohibited regardless of permits.
Fireworks
Alcohol – No alcoholic beverages from outside are permitted. Alcohol will be sold inside the stadium.
Carry-in items – Guests are not permitted to bring food, drinks, cans, bottles, coolers or containers of any kind, or anything that can be used as a projectile.
Smoking
Animals – Only ADA-assist animals are allowed inside the stadium.
Banners/flags
Noisemakers – No items that produce loud noises (air horns, whistles, etc.) are allowed.
Umbrellas
Professional cameras
Video cameras
Laser pointing devices
iPads, tablets