Media Inquiries
Latest Stories
The Office of the Provost has announced a micro-grant funding program for the 2018-19 academic year to help faculty pursue international research, scholarship and creative expression projects or to pursue strategic, time-sensitive opportunities for global research and engagement.
The Global Research and Engagement Micro-Grant awards will provide funds of up to $5,000 each to faculty projects that will take place or incur costs prior to the end of the fiscal year (June 30, 2019). These funds are designed to support smaller-scale projects that are not conducive to existing internal funding programs, such as Trans-Institutional Programs, Discovery Grants and Research Scholar Grants. Awards in excess of $5,000 will be considered based on need and available funds.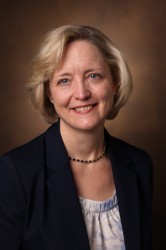 This funding program was established in response to the International Strategy Working Group report released in December 2017, which outlined key strategies for amplifying Vanderbilt's global impact.
"The Academic Strategic Plan emphasizes Vanderbilt's steadfast commitment to advance discovery and learning and to address many of society's grand challenges," Provost and Vice Chancellor for Academic Affairs Susan R. Wente said. "The Global Research and Engagement Micro-Grant awards will allow faculty to mobilize quickly in response to world events and help them to make a positive impact on our world."
All full-time, provost-reporting faculty are invited to apply for these funds, either individually or as a group.
The Global Research and Engagement Micro-Grants can be used for:
rapid-response funding for time-sensitive on-campus events or international travel occurring in response to events with a global impact (may include bringing speakers or collaborators to campus);
funding for international travel for conferences, lectures, symposia or collaborator meetings; or
funding for international travel for research.
A committee will review the proposals on a rolling basis and make recommendations for funding. Funds must be expended before June 30, 2019. For more information on this new funding program, including complete eligibility and funding guidelines, visit its webpage.
Faculty should note that Research Scholar Grants, Discovery Grants and Trans-Institutional Programs awards provide funding for various research and discovery activities and have a range of funding amounts, and are also resources for global research and engagement activities.