Exhibit by Middle Eastern women artists opens
by
Nicholas Moore
Aug. 8, 2018, 6:12 PM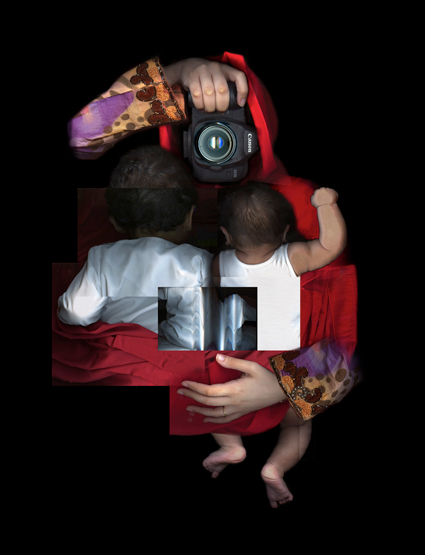 Made possible by the support of Vanderbilt Chancellor Nicholas S. Zeppos, the Vanderbilt Fine Arts Gallery is set to showcase the contemporary artwork of Middle Eastern women in an East-West peace-building exhibition beginning Aug. 30.
I AM: Middle Eastern Women Artists and the Quest to Build Peace features the work of 31 premier Middle Eastern women artists from 12 countries, visually celebrating the pivotal contributions that women make to the enduring global quest for harmony and peace. The exhibition will be on view through Oct. 10.
"This exhibition reflects the central role the visual arts can play in bridging world cultures. Having this take form through the work of prominent Middle Eastern women artists, each confronting conventions with innovative, arresting art, makes this exhibition especially relevant to our students and the greater university and Nashville communities," said Joseph S. Mella, gallery director.
Zeppos will make remarks at the opening reception, scheduled from 5 to 7 p.m. Thursday, Aug. 30. The Rev. Canon Paul-Gordon Chandler of CARAVAN—the nonprofit organization organizing the exhibit—and participating artist Sheikha Lulwa Al Khalifa of the Kingdom of Bahrain also will attend and provide remarks.
In addition to the opening event, a panel discussion is set for Wednesday, Sept. 12 in the Fine Arts Gallery lecture hall in conjunction with the Faith and Culture Center. Specific details will be announced on the Fine Arts Gallery website and university calendar.
The Fine Arts Gallery is located in Cohen Memorial Hall at 1220 21st Ave. S. on the Peabody College campus. Gallery hours are 11 a.m.–4 p.m. Monday–Friday, and 1 p.m.–5 p.m. weekends. All events are free and open to the public.